The Former WWE Mandy Rose recently claimed that she ranks in cash. She says she has made over 5 lakh dollars in one week on FanTime by selling her content. After posting explicit images on the platform FanTime, which is similar to OnlyFans, she was fired by WWE.
Many feel that it isn't fair to fire her for this misstep and this move of hers made the platform FanTime gain fame among common men who haven't heard of it before.
So if you haven't heard of FanTime, what is it? Hang on; we are going to discuss everything about what is FanTime and how you can make money on the platform.
What is Fantime?
As you have landed up on this blog, it is obvious that you have heard of OnlyFans, and you are here for more. FanTime is a content creation platform that allows creators to connect with their fans and monetize their content, just like OnlyFans. The content includes mainly images and videos. Due to the nature of the community, most content creators often share explicit sexual images and mature posts on the platform.
What differentiates FanTime from OnlyFans
Like OnlyFans, FanTime is a subscription-based social platform that supports different types of artists like fitness trainers, models, vloggers, chefs, porn celebrities, sports stars, photographers, etc. 
With FanTime, creators can share content that might have been blocked on other social platforms. But the use of FanTime for prostitution or other illegal activities is prohibited.
One thing that differentiates FanTime from OnlyFans and other fan club websites is that it allows you to choose your domain and personalize your page with your own brand logo and colors. This is one feature that isn't present in any other fan club social platforms.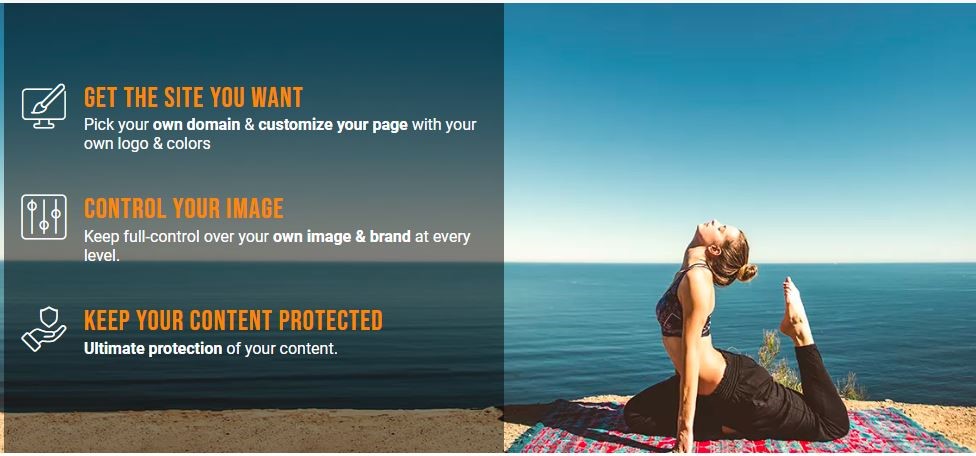 How Does FanTime work
FanTime connects fans and content creators and allows them to subscribe to a particular content creator. Fans can pay a monthly fee that starts from $4.99 and can go up to around $50 based on the quality and quantity of the work. 
While most services are paid, you can subscribe to content creators for free too. Along with subscriptions, users can tip their favorite creator and even make money through private messages. While you can tip models without subscribing to their profiles, you cannot leverage the messaging feature without subscribing to the model. 
Here is how you can set up your creator account:
Creators must be over 18 years of age to register and start using the platform. For easy access, you can register through your Twitter account and connect it to your FanTime profile later.

Users aren't required to provide any personal details but have to type in their full name, gender, and birth date. 

Creators are required to complete the verification procedure to start making money through FanTime.

You also have to fill in additional details for payouts. The details include your bank details, tax, and payment information. Choose the desired payment method from payment by check, payment by wire (for international transfers), and payment by Paxum (global digital wallet service). Approval requests will receive responses within 24 hours.

Creators can customize their page by choosing a domain, logo, and colors of their choice. 

Creators can post images and videos with the assurance of ultimate protection of content.
FanTime commissions and payout
Just like any free subscription-based adult entertainment platform, FanTime also charges a percentage of content creators' membership subscriptions and tips as a commission. The commission rate on FanTime is 20%; the creators get to keep 80% of their earnings with themselves. 
FanTime primarily uses commissions to fund the platform's development, support, hosting, payment processing, and more. The content creators will be paid every week on the platform. 
How to make money on FanTime?
The only way to make money on the platform is to become a creator and start publishing exclusive content that isn't available elsewhere. First, you have to be 18 years + and have to get verified yourself on FanTime. The next step is to set a monthly subscription fee and wait for fans to subscribe to your profile. You can also make money interacting with your subscribers. You can also make money when your subscribers or non-subscribers tip you.
When setting up a creator account, you will be asked to choose a suitable payment option and minimum payout, which can be as follows.
Payment by check with a minimum payment amount of $20.

Payment by Paxum with a minimum payment of $20.

Payment by wire with a minimum payment amount of $500. 
Creators can also sell standalone content and private DM content to make extra money.
How to create a following on FanTime
For new models who don't have a following on the platform yet, the best way to get fans is to create social media accounts on various platforms and build your fan base.
Choose specific niches that fit your profile and consider promoting to the specific communities for the best results. The more you invest your time in interacting with your fans, the more you will get to know what content they want, and your fans will feel tend to. This helps to create a long-term relationship with your fans and receive ongoing support from them.
Once you have built up a follower base, you can redirect them to your FanTime account and convert them to your paying subscribers.
Is FanTime a legit community platform?
When people search what is FanTime, the first thing that comes to their mind is whether it is a legit community-building platform.
FanTime is a subscription platform that allows content creators to build their own community, monetize exclusive content, and make money safely. And yes, it is 100% legit. 
While creating your own brand is not easy as it sounds, FanTime allows you to set up a domain of your own, customize your profile with your log, and get free traffic to make more money. 
FanTime ensures the ultimate protection of your content for a trouble-free experience with the platform and its use.
ScamAdviser, the popular website that helps over 3 million consumers every month to find out if a website is legit or a scam gives assurance for FanTime.
ScamAdvsier gives a 100/100 rating for FanTime by conducting trials on protection and safety.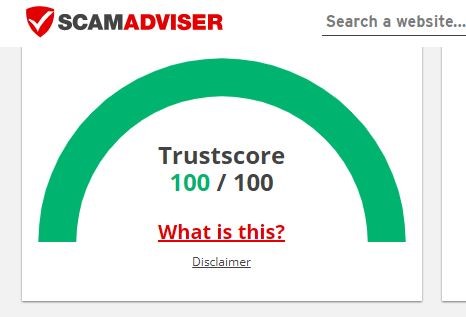 Conclusion
There are a lot more community platforms than OnlyFans, and FanTime is one of the new players in the industry. 
You can attract good traffic to your account with the right strategy, an active social presence, and a timely uploading schedule. Your success depends on consistency and the ability to keep your subscribers happy. 
By following a plan, you can make money on the platform by posting exclusive content on the platform.