Who knew there would come a time when people would make a huge amount of revenue selling feet images? With times changing and this lucrative side hustle culture becoming a prominent career choice for many. Many individuals seek alternative ways to sell feet pics on platforms like OnlyFans.
But if you are a complete beginner, you would be wondering what kind of feet pics to sell online. Do not worry; we hear you. 
If you are looking for OnlyFans feet picture ideas, this blog is for you. 
Whether you want to take up feet image selling as a side hustle or a full-time job, you will find different poses and creative ideas to create great feet pics. 
So, let's get you ready for your next creative photo shoot so you can come up with the best feet images and start making money.
OnlyFans Feet Picture Ideas for Great Results
Selling Feet pics online! This niche segment of the creator economy market thrives and provides individuals with unusual but powerful ways of making money. Whether you are already part of this unique business or considering dipping your toes into " Feet image selling," the following OnlyFans feet pictures ideas will help you skyrocket your revenue!
Let's get started!
Embrace the natural look
As you are looking for feet picture ideas, let's get the basics right. The charm of simplicity cannot be underestimated. You got to embrace the natural look to begin with. 
It would be best if you could capture your foot in its purest and unadorned way.
Show your barefoot.

Capture the foot with minimalist jewelry.
This piece of news shares information about a man who hasn't worn shoes for almost a year, hoping to become rich by selling photos of his dirty feet.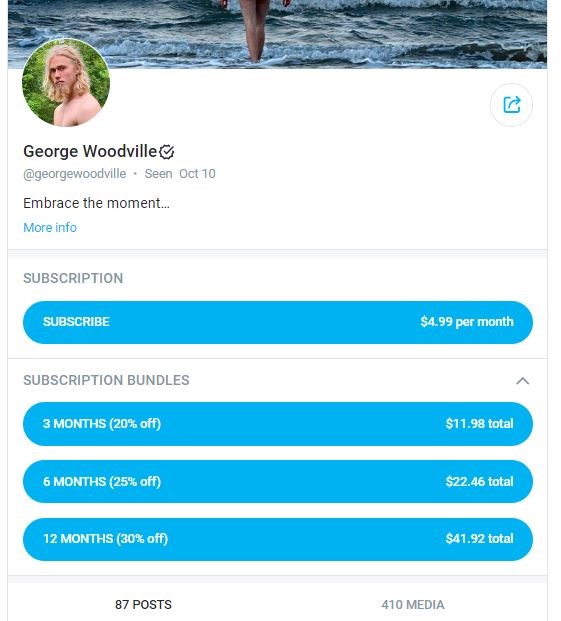 He obviously has an OnlyFans account, where he offers exclusive content for a subscription price of $4.99. He also runs subscription bundles and has PPV content on his feed.
Showing off your fingernails
If you have beautiful nails on your feet, why not show them off to the world and make money?
You can sell custom content starting at $25, but for videos or more intimate clips, you can charge around $100 or even more.
People are different, especially the audience who love foot images. Some might demand specific lengths; some might ask to use my foot to pick up certain things, and so on. 
The custom requests can go to any extent, but this is one of the OnlyFans feet picture ideas that would click among your audience. 
Experiment with kinky activities related to foot
People who love foot fetish enjoy foot play in different kinky ways as well. If you can utilize this by adopting your OnlyFan feet images, you can successfully grow your OnlyFans. 
For example, Lulusdreamz is a top 0.3 % OnlyFans model who boasts her perpetually sexual personality. She takes pleasure in having her feet sucked by men who enjoy her unique interests. She makes a lot of money selling foot images online by fulfilling custom requests of fans through DMs.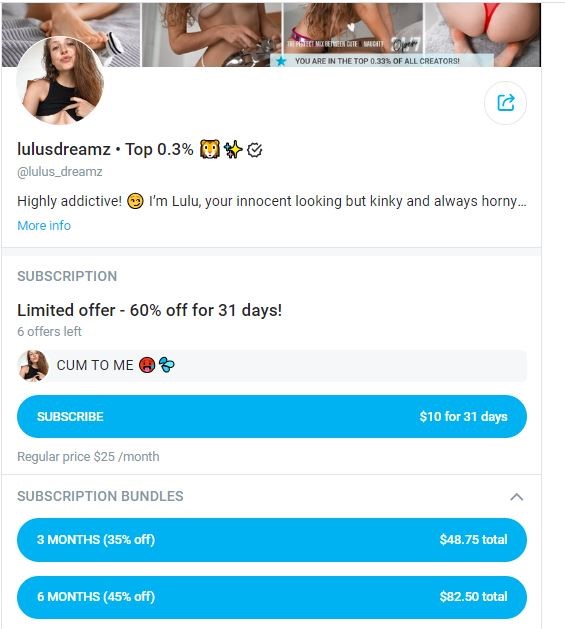 Picking a niche that interests you and your fans
Most foot models have a niche, and it is significant to cater to your niche audience to make good money. Get creative by experimenting with different OnlyFans feet picture ideas and make the most money out of this fetish.
One tip would be to start your search from Google Trends. You can salon do a Google search to check out what niche your audience is looking for. For example, "leather feet pics" is a common search term many people check out for.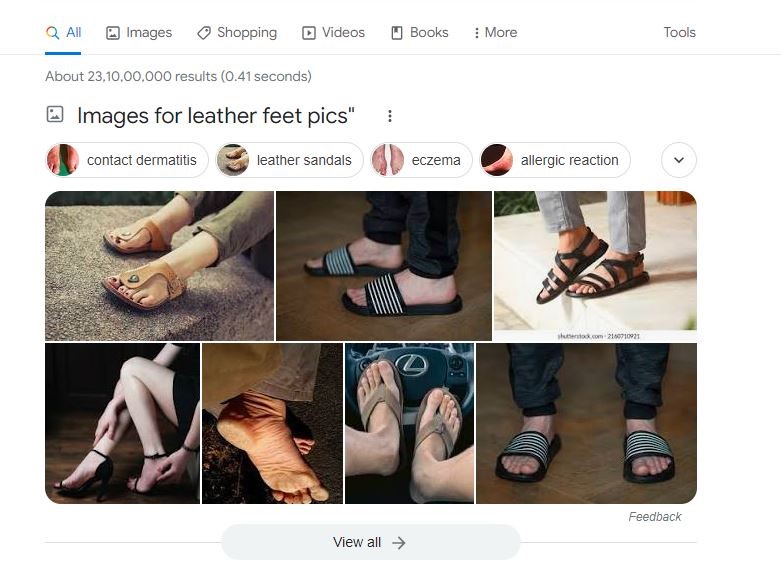 If you search for Dirty Feet images, you can see it has high search traffic too.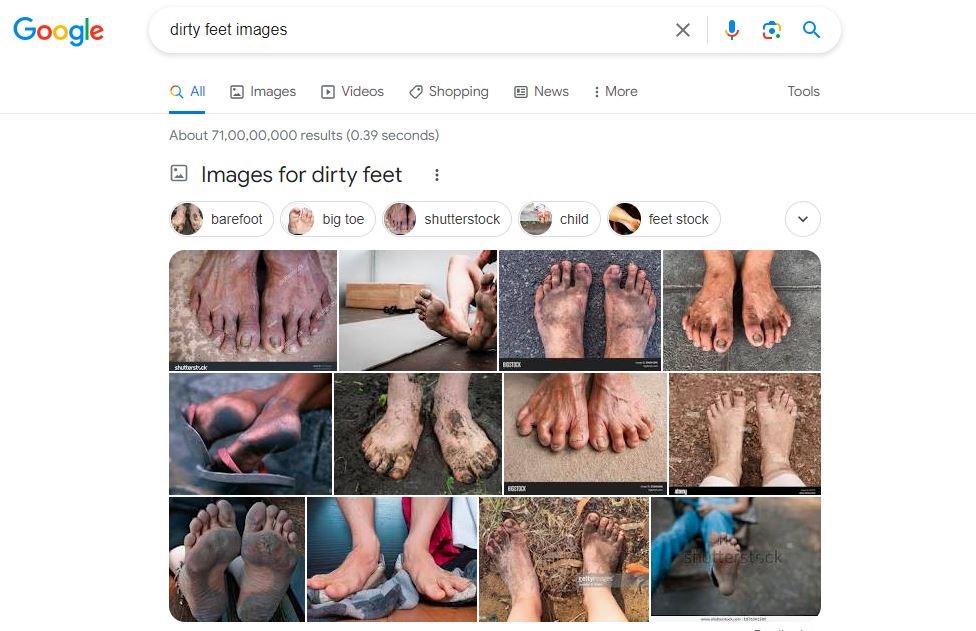 Try outgrowing your fingernails and keep your chipped nail polish. Who knows what clicks? 
You would make a lot of money out of this fetish.
Instead of choosing a single niche, you could also choose multiple niches and take foot images catering to those niches.
Dress them up
While some people enjoy bare feet, others with foot fetishes are attracted to "dressed-up feet." It could be you wearing particular footwear or adorning your nails with foot jewelry, quirky nail paint or glitters and stones.
You can use high heels to play with, allow your partners to pain your fingernails, give you a pedicure or enjoy a foot play session. 
If you want to want more money with these creative OnlyFans feet picture ideas, you can take up customers' requests.
Consider dominance and submission play
People who love foot fetish also like and submission and dominance, making it one of the great OnylFans feet picture ideas. You can read more about Findom niche in onlyfans here. 
If you have a partner, try out foot worship or foot dominance play that can turn on your fans as well.
Pose for group feet pictures
This is another creative OnlyFans foot picture idea where you collaborate with other models to come up with this stunning group feet images. 
Regardless of the gender, you can have the models sit down next to each other and extend their feet in the same direction, making a great pose for a group feet picture.
Choosing the ideal setting for your foot photoshoot
Selling foot images online can help you generate a good amount of revenue, but only if you know how to take quality foot images and videos. 
The good news is that you can create great foot images even without an expensive camera or prior experience in photography. All you need is some expert tips, creativity, and patience. 
Keep reading to learn how to take feet images that actually sell.
Do not use busy backgrounds
When taking feet pics, busy backgrounds are something you need to avoid. This is because busy backgrounds can be distracting. Try using plain backgrounds or any background with simple colors or patterns so that it doesn't take off attention from your images.
You must also think about the prop props you want to use in your foot images. 
If you plan to use props in your feet pics, you must choose a setting that matches it. 
For example, if you want to use flowers in your photos, choose a garden to shoot which would complement your images.
Choose props for professional-looking foot images
When it comes to selling great foot images, props can help you a lot. It adds interest to your images and makes them look more professional.
Here are some of the props you can use to make your images beautiful.
●       Flowers
Flowers add a touch of elegance to your OnlyFans feet images. Posing with a bouquet of flowers or with a single flower near your feet is a creative OnlyFans feet picture idea.
●       Leaves
Want to bring a natural and rustic look to your foot images? Use leaves in your images. 
●       Feathers
Feathers add a magical touch to your images and make them look ethereal. Pose with a few feathers on your feet or hold it in your hands in a pose that highlights your feet as well.
●       Rocks
If you are looking for the best OnlyFans feet picture ideas, add rocks to create texture to your images. Pose with a few rocks at your feet and you showing off your beautiful or dirty feet ( whatever way you choose to flaunt it).
Experiment with camera angles and poses
If you want to take good foot images, you must experiment with different angles and poses. Most of us take photos from the chest or head height, but you need to get down on the ground while taking attractive foot images. 
Here are some of the poses you can try out when taking feet images. 
●       Bottom of feet facing the camera
If you want to show off your beautiful feet's arch and the soles of your feet, make the feet the center ofyou picture.
●       Looking down at the feet
Choose this pose to show off your pedicure and add a bit of glamour to your foot images.
●       Lying down with feet up
Try this creative OnlyFans feet pic idea to show off your feet's beauty in all its glory. 
●       Foot arch from the side
This pose helps to highlight your foot's beautiful curve and is excellent for showing off your shoes.
Create a portfolio of your best foot images
If you have started your career as a foot model, you would have some great foot images. If so, then you have to create a portfolio. This can showcase your best work and make it easier for your fans to buy your images if your goal is to sell foot images and make money.
You can upload the portfolio of your foot images on your own website or on social media like Instagram.
How Much Money Can You Make Selling Feet Pics Online?
It is said that a picture is worth a thousand words, but how much is an image of your foot worth? There is no set standard to price and sell foot pics online. The average foot image can sell anywhere between $10 to $100 or even more. 
But selling foot images on OnlyFans and making money comes down to the quality of your foot images, the creativity you can bring into your pictures and your worth in the industry.
To begin with, it's a smart way to offer multiple price packages for different types of images.
For example, you can have some image bundles that are cheaper at around $5, so your fans can check out them first and spend more later. With this starting price, you could get more paying customers, and you can always charge more. 
You can also have image albums priced at, like $10 to $20. That way, you can give your fans great quality foot images. You can also offer some expensive stuff, like $30 or more, for high-quality images, videos, or pictures with props. 
Do not be discouraged if you don't make good sales right away. It will take some time to be successful on OnlyFans with your foot images. 
Conclusion
Selling foot images is a lucrative side hustle, but it ensures safety while selling foot images. Leverage reliable and legitimate platforms like OnlyFans or exclusive foot platforms like FunwithFeet.
You could also consider building your own creator platform to sell your feet pics online; Fanso can help you with that. Fanso is a customizable, readymade script to build your creator community platform in the most effective and affordable way. 
Good luck!