Mighty Networks is a one-stop solution when it comes to website building that lets you create online communities, membership programs, online courses, all under the umbrella of your own brand. It was started to combat Facebook and give people a better option to build an online community.
Building your Mighty Network means you get your content, community, and courses all in one place without the need of creating Facebook groups. All this is offered under your brand and is instantly available across all devices, even your own mobile app.
In short, Mighty Network allows people and businesses to:
Create and nurture a community and groups.

Share and promote your content on a single platform.

Conduct and host events on your platform.

Create and sell online courses.

Host websites and emails.

Create a membership paywall for selected groups and content.
So basically, Mighty Networks is the social platform that we all wanted. It offers a free version for everyone to use, and there's a paid version too that comes with additional features. 
Mighty Networks provides features to connect people through chat messages, activity feed, member categories, sub-groups, among a few other features. You can create articles using their advanced content management system, embed audio, video, and pictures, and also create engaging polls and questions.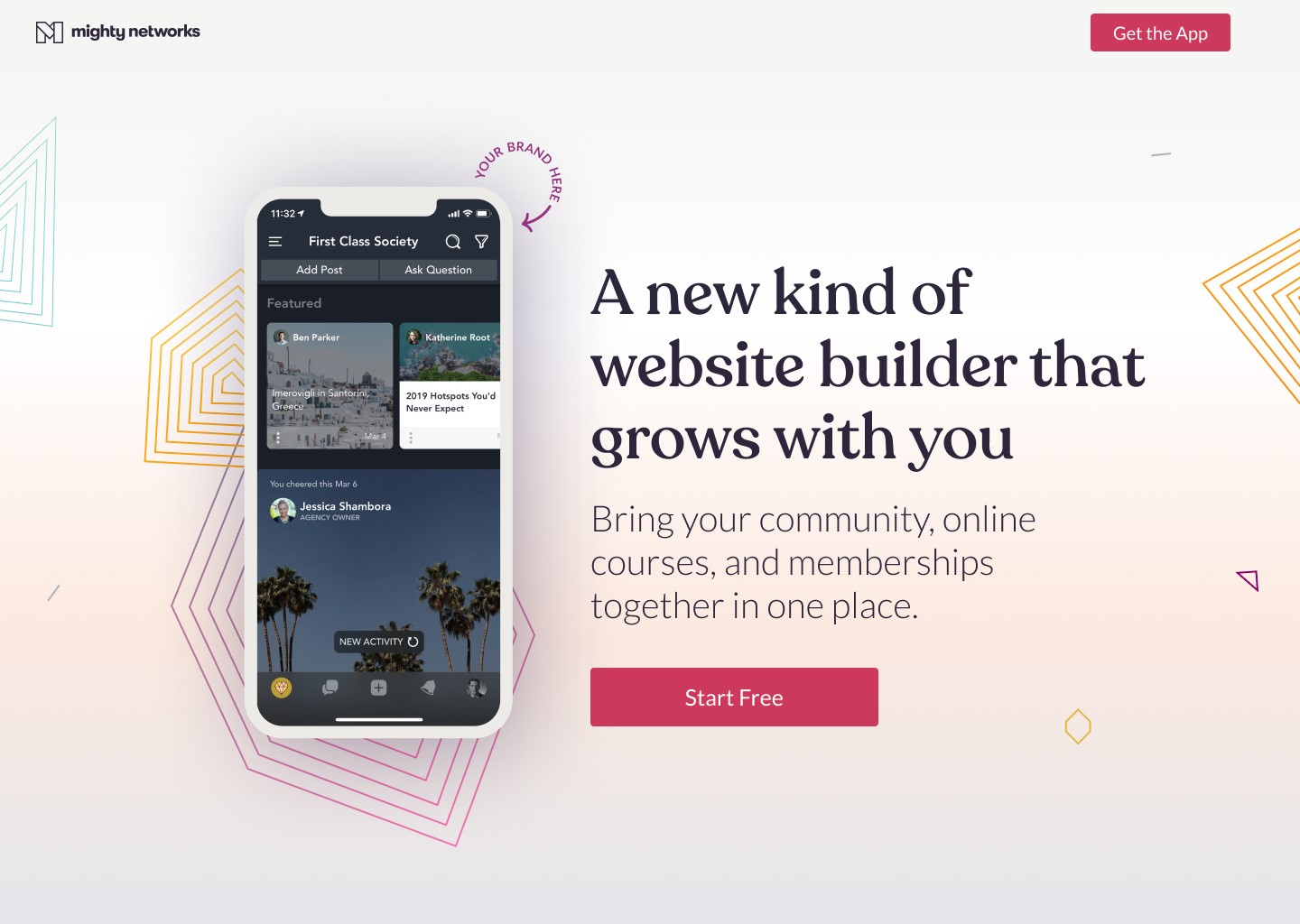 What makes Mighty Network special?
Mighty Network started as a community to connect people with similar interests on a single platform. But soon, customers sensed the opportunity to create, add, and sell online courses on Mighty Networks and include memberships and subscriptions in their offerings.
For creators and entrepreneurs, this meant their students finished courses at a higher rate. The subscription-based platform led students to buy more courses and get more value out of them. This meant better retention, which in turn meant higher revenues.
As an outcome, Mighty Networks transformed from being just a community platform to much more than that. It brought together the basic requirements of creators like an online platform, payment gateway, and the need for Facebook groups into one single platform.
Some other benefits of Mighty Networks are listed below:
A plan for everyone – Mighty Network provides flexibility in their package plans that gives an option to everyone who wants to use this platform. No matter the budget you have, there is an affordable plan for you. With many integrations already in-built in the platform, buying a package from Mighty Networks saves you a lot of money that otherwise you will spend on multiple integrations.

Result yielding community – Mighty Networks is a community-oriented platform that provides its members multiple ways to build and interact with a community. From options like direct and group messages, personalized activity feed, to options of polls and Q&A sessions, Mighty Networks nurtures the community experience for their members.

Online courses with a community umbrella – Unlike other online course platforms that focus on just the course content, Mighty Networks provides an opportunity for members to share their experience and expertise in online courses with like-minded people in the community. You don't need to rely on a Facebook group for a community to discuss; everything happens on the Mighty Networks platform only.
There are three ways of offering your online courses to the community 
Offer live courses where the community is at the front, and add course content as you proceed.

Offer courses with a dedicated course community that is available only to the course students.

Offer courses with just the content.
With Mighty Networks, it's easy to set up and launch your own brand with multiple online courses and a community to go with it. Now that we have seen the benefits of Mighty Networks let's take a look at the various alternatives to Mighty Networks available in the market.
6 Best Mighty Networks alternatives
Fanso
Before we get into the best Mighty Networks alternatives, how about an alternative using which you can start your own platform exactly like Mighty Networks? Yes, you can create your own brand similar to Mighty Networks using readymade turnkey solutions like Fanso.
Fanso is a readymade community marketplace script that lets you create your own business of online courses within a community experience, all under your brand name. Using Fanso, you can build a Mighty Network alternative website with multiple monetization options.
Fanso comes with useful APIs integrated with the script like live streaming, e-commerce store, payment gateways, etc., that helps your business make more money compared to other Mighty Networks alternatives.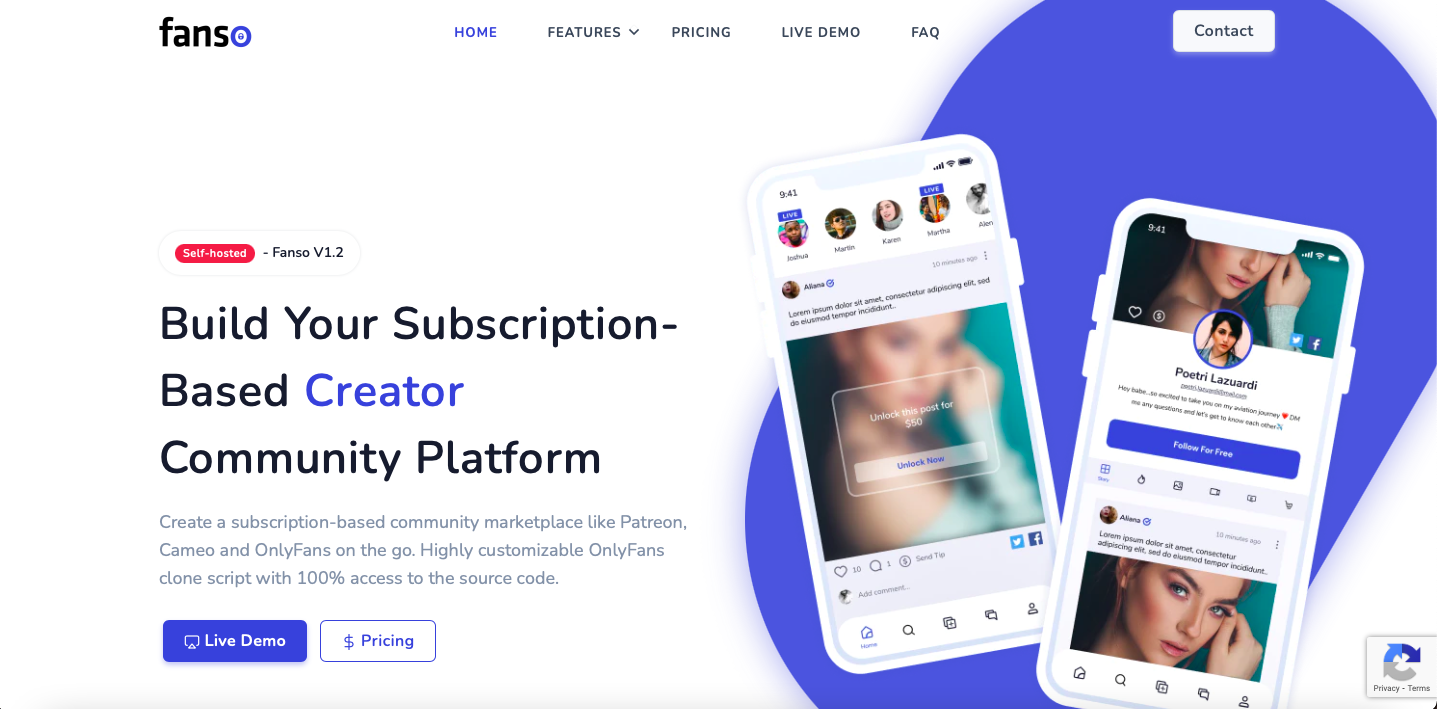 Pros
Whitelabel solution with multiple useful APIs integrated like live streaming, e-commerce store, subscriptions, user dashboards, social community, payment gateways, email, analytics, etc.

Plug-n-play readymade solution with easy customizations.

Self-hosted whitelabel solution which means no external hosting charges.

Multiple monetization options like e-commerce, subscriptions, tips, PPV, etc.

100% ownership of source code that provides options to scale in future.

Individual dashboards for admin and user for easy management.
Cons
Customization can be done but on request.

Extra charges for customizations.
Fanso gives the liberty of owning your Mighty Networks alternative rather than being dependent on other websites. Once you buy the product, you're the owner and are free to scale and customize later in the future.
Kajabi
Kajabi is an online membership platform that provides users with a simplified tech field that is designed to sell, market, and deliver online courses. It contains an array of integrated tools that help members to create online courses, build website pages, and run marketing campaigns. Let's take a look at some of the pros and cons of Kajabi.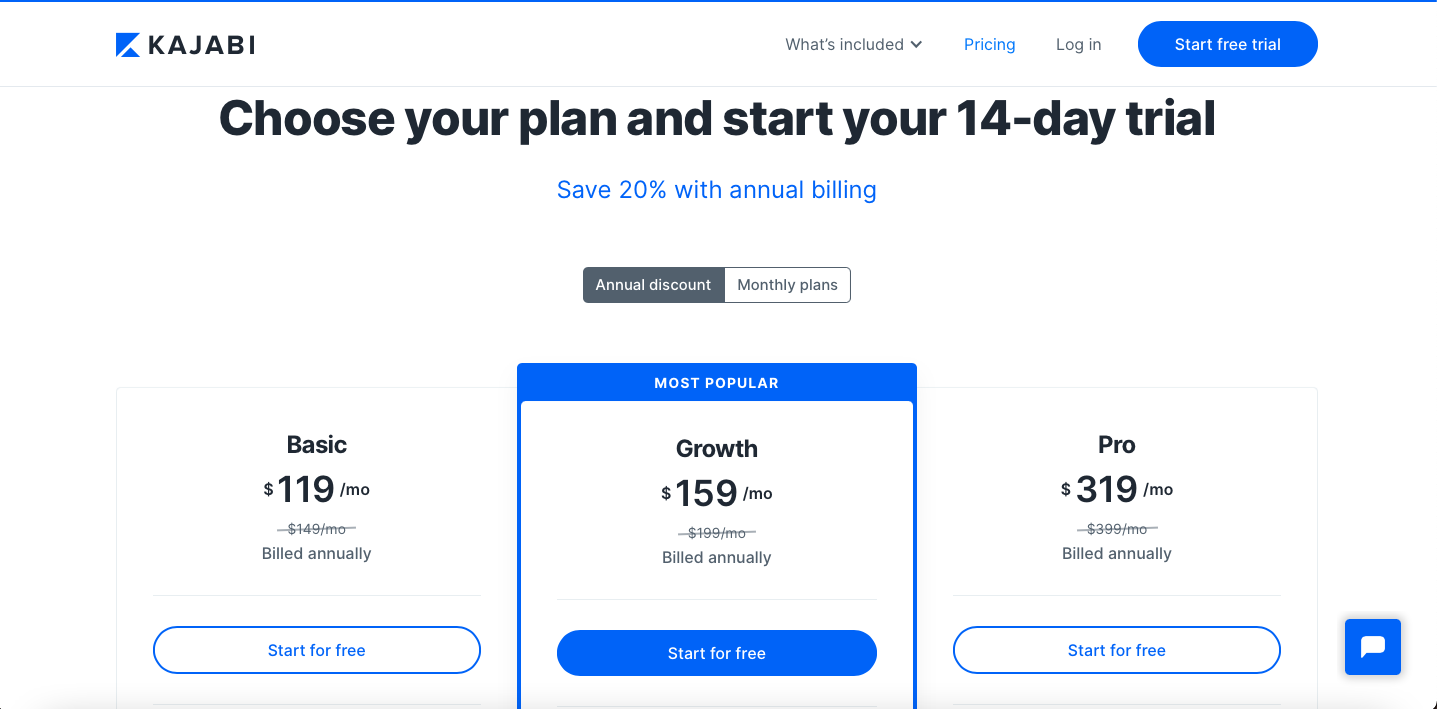 Pros
Kajabi offers a lot of variety in their course content structure that includes photos, videos, polls, quizzes, videos, etc.

In-built marketing tools that help instructors to market and sell their courses better.

No plug-ins are required, which is extremely convenient to manage your e-commerce in one single place.

The support system of Kajabi has been recognised for its excellent customer service.
Cons
Users don't have the option to customize their websites. They have to depend on the templates Kajabi provides.

The pricing is high compared to other solutions in the market. The basic plan starts at $119 per month for Kajabi.

Kajabi doesn't provide you with the option to build a community. Although it's a web-only online forum, most of the instructors on Kajabi prefer using Facebook groups for courses.
Teachable
Teachable is a learning management system for instructors who want to sell their courses online and make money out of it. You don't need any technical expertise to be able to use Teachable, you can just create your courses and upload them, and you're good to go. Let's compare how good or bad Teachable is.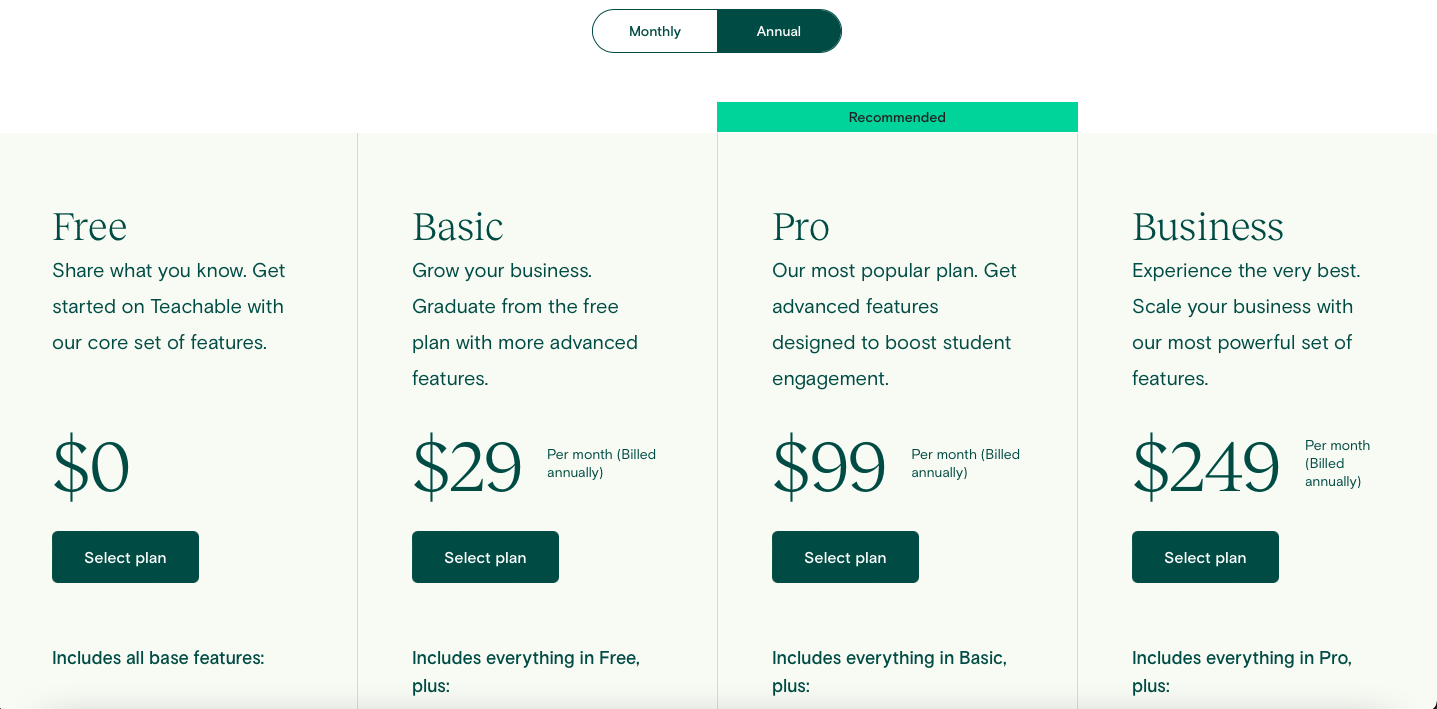 Pros
Teachable allows instructors to create online certificates for their courses with a stamp of their brand.

The set-up process of Teachable is very easy and straightforward. You don't need any tech experience.

You can add multiple content types to your courses like videos, pictures, polls, quizzes, etc.

Teachable supports multiple currency types, which means you can sell your courses all around the world.

Teachable provides multiple plans to pick from, including a free plan that has 1 admin and 10 students.
Cons
Teachable is purely an online course platform and doesn't provide a community feature for its users. Instructors have to do with Facebook groups or just focus on selling courses.

The mobile app isn't very good. It's mainly a web-based course platform.

Teachable is not designed to be a membership site. Instructors cannot offer their students or alumni an option to subscribe to their courses.
Podia
Podia is a membership platform to sell your online courses and offer digital downloads. Podia offers a lot of extra features to make money from, like affiliate marketing and drip campaigns. Let's explore the pros and cons that Podia offers.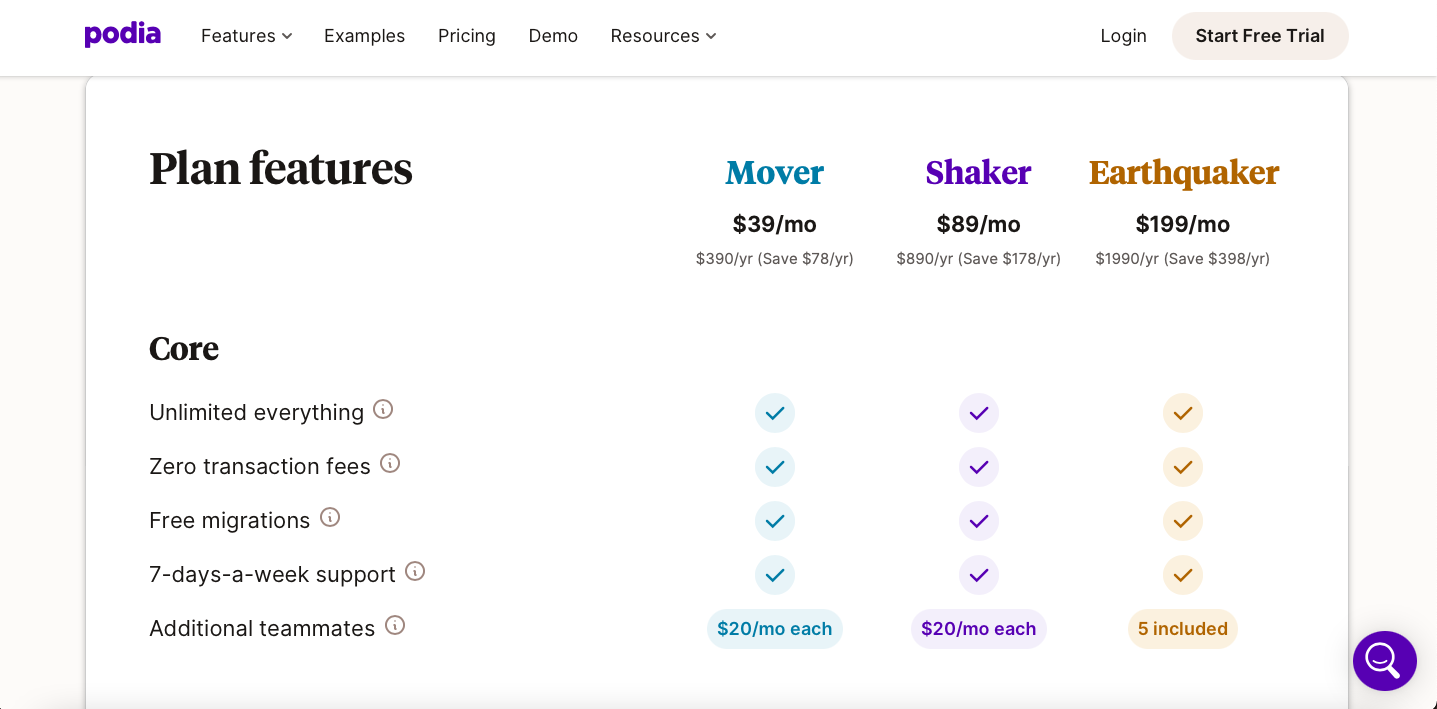 Pros
The best part about Podia is the ease it offers both instructors and students. The interface is very clean and displays the content beautifully.

Podia offers some customization options to its already nice interface.

Podia pushes constant updates and improvements on its platform to provide a great experience for the students.
Cons
Compared to other Mighty Networks competitors, Podia tends to be on the higher end in terms of pricing. Podia doesn't even have a free trial option with the cheapest plan at $79 per month.

Podia doesn't provide a community experience. Members on your Podia platform cannot interact with each other; they can only interact with your content.

Podia has limited functionalities like you can build custom courses, but you can't add certifications, graded quizzes, assignments, etc.
AccessAlly
AccessAlly is a small content management system that works as a WordPress plug-in to offer you a learning platform. You can sell online courses, digital products, and membership on the platform. Let's see what AccessAlly offers as pros and cons to stand as an alternative to Mighty Networks.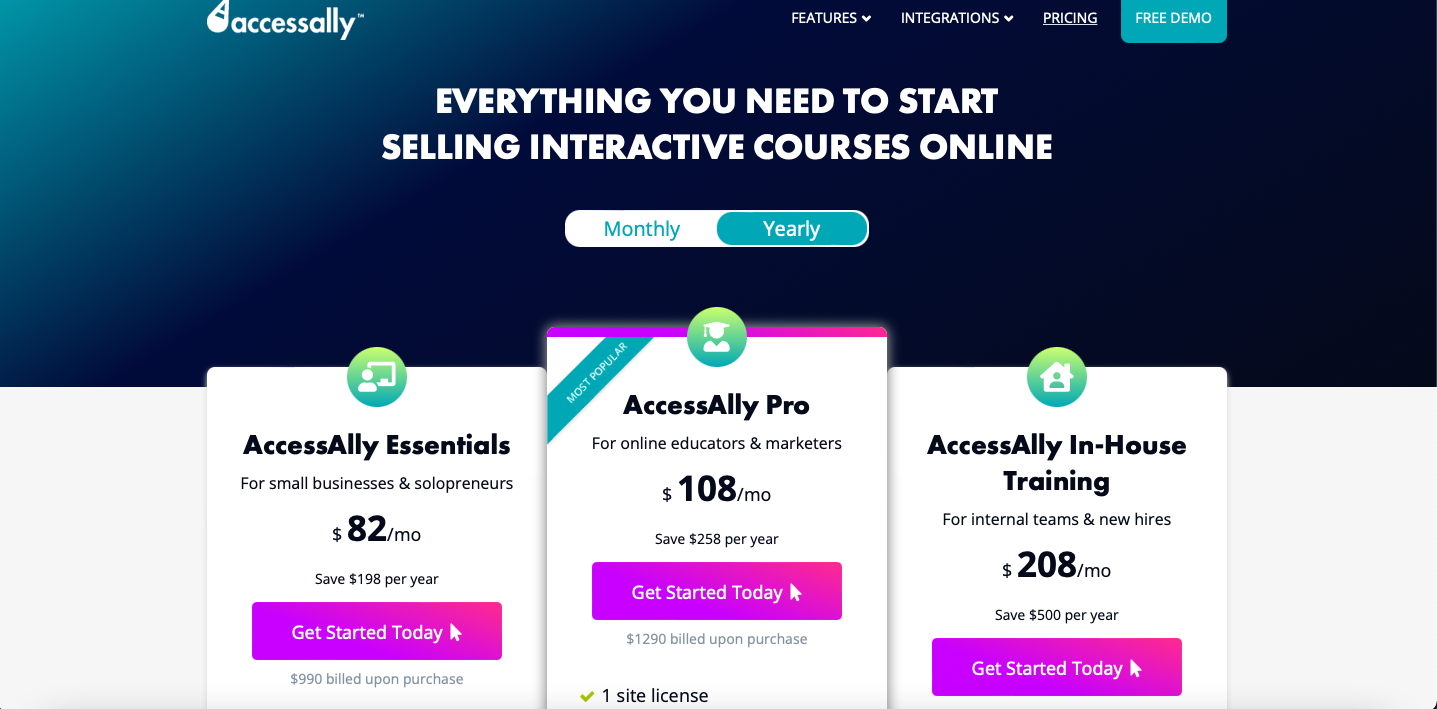 Pros
AccessAlly is a clean and to-the-point platform built with traditional courses in mind meant to give step by step instructions for the students.

It contains some powerful features like progress analytics, video bookmarks, and quizzes.

It has in-depth CRM integration to sell courses on auto-pilot.
Cons
AccessAlly turns out to be expensive considering Mighty Networks competitor pricing. The cheapest plan starts from $82 per month.

As it's a WordPress plug-in, you have to pay for the installation as well as the package plans.

Any customization over WordPress will be again charged extra and is a complicated process to understand for someone who isn't tech-savvy.

It's a straightforward course selling platform with no intentions of community building or membership subscriptions.
Tribe
Tribe is a popular cloud-based community platform that caters to big companies who want to add a community to their already existing website. It allows all new forms of branded communities to be formed and is an excellent platform to retain and connect with customers. Tribe is pretty similar to Mighty Pro, which is also a corporate centered Mighty platform. Let's see how Tribe weighs in front of Mighty Networks as an alternative.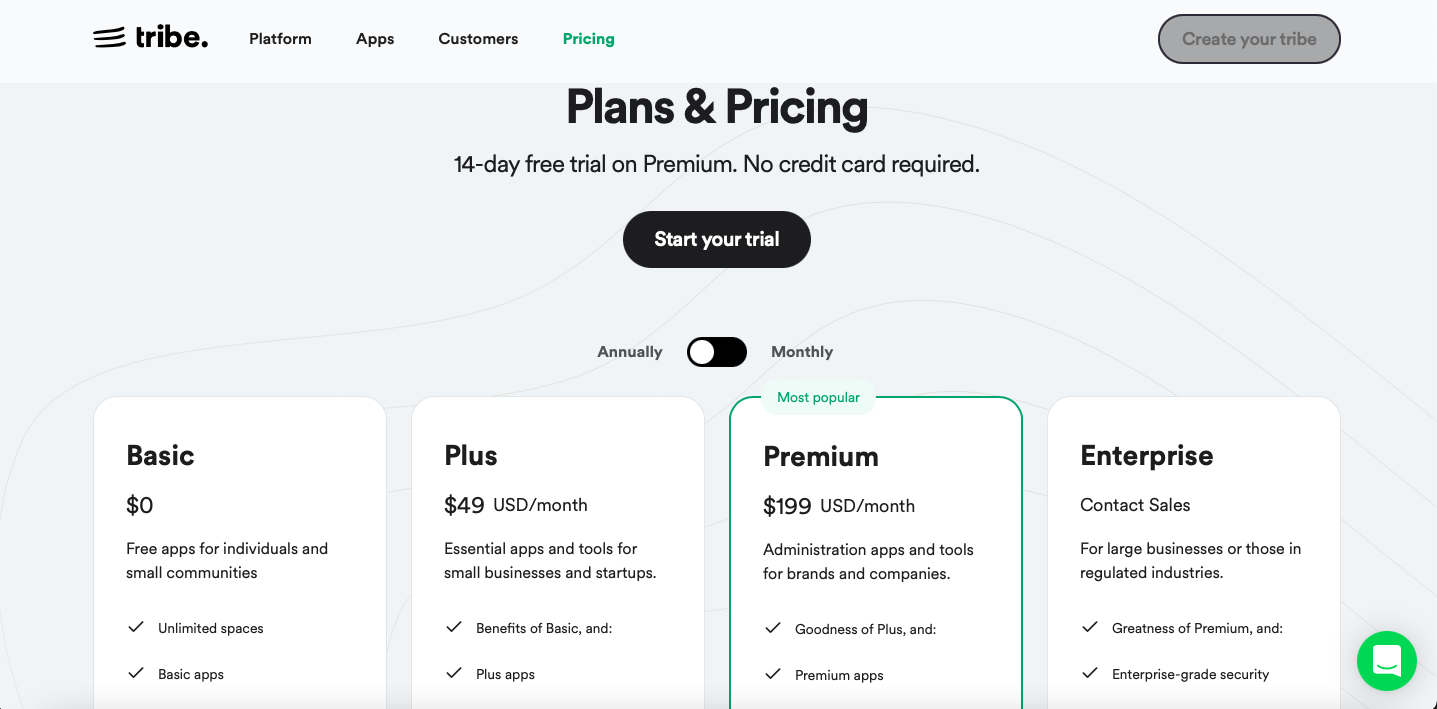 Pros
The corporate community of Tribe enables users to engage in discussions, post content, take polls, etc., which works great for big companies.

Tribe provides native mobile apps for the brands that help them in connecting better with their customers.

Tribe is simple to start for anyone who doesn't have knowledge about cloud, coding, etc.
Cons
Tribe doesn't provide an option for online courses. This is mainly meant for big corporate companies.

The features on the Tribe platform are limited in comparison to Mighty Networks. You cannot connect users based on location or interests on Tribe.

There is no in-built messaging capability on Tribe. Even the Telegram integration is inadequate.
The Final Say
As we have seen, Mighty Networks is a market leader, and it isn't easy for any other alternative to match the features provided by Mighty Networks. There are many other notable options for Mighty Networks competitors in the market like Thinkific, Vanilla, Hivebrite, etc., that provide good features to build a community-based learning platform.
But if you want to have a platform as good as Mighty Networks, then we would recommend you to go for Fanso and build your own platform that can be even better than Mighty Networks. You can integrate new ideas and features into your website and make it better than any other learning platform on the internet. Moreover, you get to be the boss and don't have any dependency on others. You can scale and customize your platform later in the future whenever a requirement comes.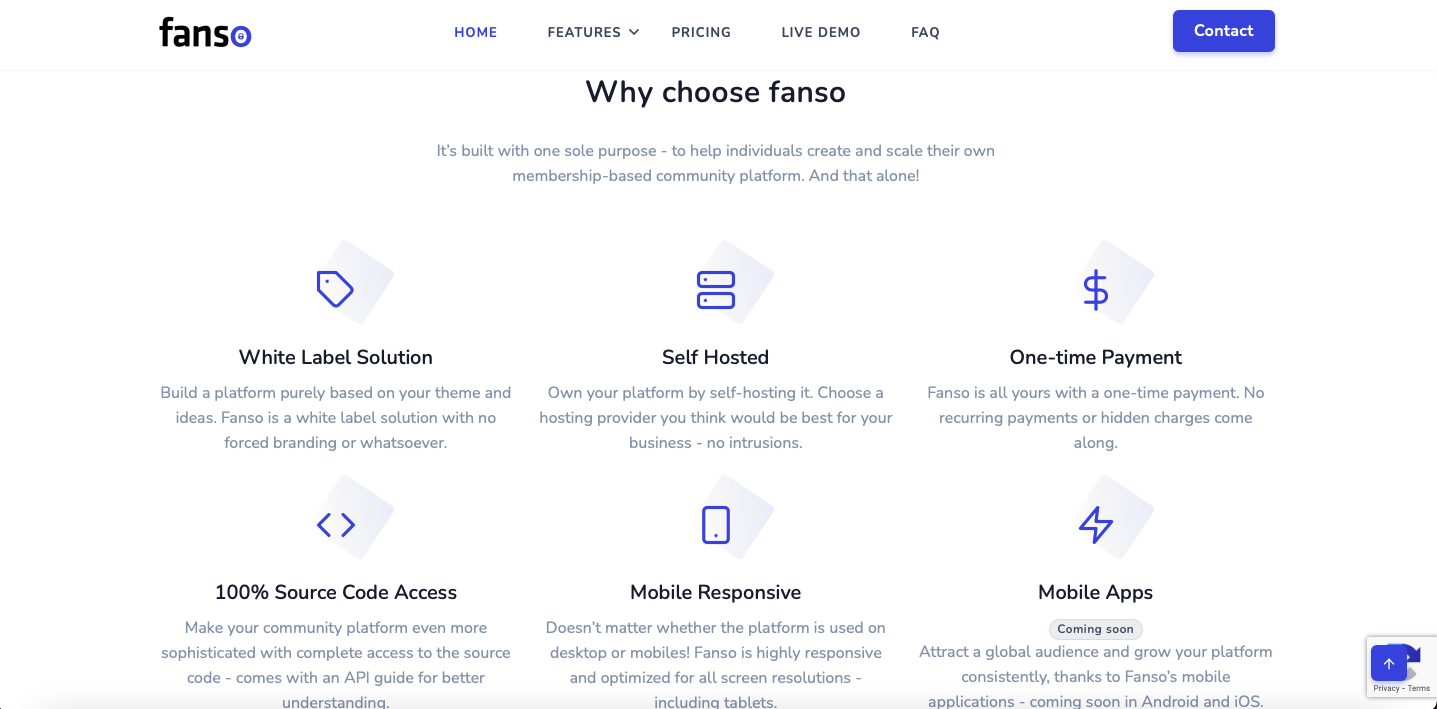 So that was the list of the 6 best alternatives to Mighty Networks that you can consider to build your community-based online platform. Just remember there is stiff competition in the market, and you have to do something different to make a name for yourself and stand out from the crowd.