Introduction
 Have you been thinking about how to earn a passive recurring income? If yes, then we think you've come to the right place. If you're looking to make passive money from a recurring revenue business model then you need to seriously consider setting up a subscription-based website. Subscription-based websites have gained immense popularity in recent years and turn out to be your best bet to make some recurring passive money. Subscription websites are a great way for creators to showcase their talent and earn revenue by sharing their content with an audience that appreciates it. Stay with us as we take you through the know-hows of subscription-based websites, the benefits, and requirements, and most importantly tell you how to start a subscription-based website.
What is a subscription website?
 A subscription website or membership website is a website that requires users to become a member by signing up before they can access premium content on that website. It lets you add premium content behind a payment gateway so that you can ask users to pay to access that content. A user usually has to become a member by subscribing to various plans to access the gated content. Subscription platforms are a great way to build a community within specific niches and connect users from all around the world.
Your subscription-based website can be in any niche, from a simple blog website that needs login to a premium adult fan website with subscription tiers to access exclusive content. So, till the time you can provide value to the users with your content, you can create a subscription website in any niche that you specialize in.
A subscription website not only gates your content but also takes care of a lot of administrative work on the website for you like signing up and registering new users, maintaining the user database, processing payments and dues, distributing your resources, mail subscribers for payment reminders, etc. A well-designed subscription website can save you a lot of time in administrative work, while you focus on more important tasks like creating valuable content for your subscribers. Now let's take a look at what benefits you can get by knowing how to build a website with subscriptions. 
The benefits of a subscription website
A subscription website offers you a lot of benefits that make it one of the most sought-after business models in recent times. Let's explore some of the benefits you can get from creating your own subscription website.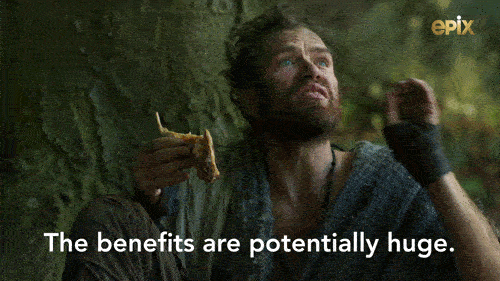 Content protection
The content that you put on your website is your asset, and your assets should be protected. A subscription website provides you with that protection. Any website visitor cannot easily steal, copy or refurbish your content without paying for it. Only subscribed users get access to the content you publish. 
Helps create a loyal community
Depending on your niche, your website can become the community hub in your niche. People all around the world who have an interest in your work can connect over your website and help build your community. You can connect with your subscribers and build relationships by taking feedbacks, interacting with them on comments or forums, and making them feel valued. This community with common interests works together towards the betterment of your industry. 
Recurring revenue
A subscription website gives you recurring passive income that you get from the regular subscriptions on your website. As a knowledge niche, you might be making money by selling courses, e-books, etc. but you cannot depend on only one stream of income. A subscription website can give you a secondary income by providing valuable content regularly to subscribed users.
Builds trust & loyalty
Nobody gives you their money just like that. You need to earn their trust by providing them with quality content that the users are looking for. Once the users see that your content is valuable, they'll never go to another website unless your content quality drops. Through subscription, you build a loyal user base.
Free traffic
Your subscription website has access to lots of users' contact information which you can use to market your other new products. Coming from a trusted source makes the user check out your products and in turn gives a lot of free traffic for your website as well as your product. As long as your quality of content is intact, you can hope to turn that free traffic into new subscribers. 
No physical product needed
Unlike other marketplaces where you need to sell physical products, a subscription website doesn't need physical products to launch your website. Moreover, handling and managing the inventory of physical products can be a tiresome job. Your subscription website is virtual where you supply quality content to make a passive income.
Builds authority
When you demand users to pay you money to get access to your content, that is authority. A subscription website gives users a feeling that you know about your stuff, you stand by the facts you state, and you provide the content they need. This leads users to follow you and stay loyal to your website.
Required Features of a Subscription Website
 Before you know how to create a subscription website, it's important to take a look at the basic features that should be present on a subscription website. A subscription website, as compared to a marketplace with inventory, is easier to handle and manage. But that doesn't mean building a subscription website with different levels of subscriptions is an easy job. You need a fair share of technology, software, and in-depth planning to create a subscription-based platform. Let us take you through all the requirements you need to fulfill to start a subscription-based website.
Type of subscription website
Before you jump on how to start a subscription-based website, you need to define the niche you want to build your subscription website around. You can choose any niche you want, that's the beauty of a subscription-based website. Be it an adult fan-based website or a website of your secret recipes, you can choose your niche and then put a paywall on it to make it a subscription-based website, it's that simple.
Once you've decided your niche, then comes the time to choose what kind of subscriptions you want to offer to the interested users. Remember, your subscription model should be flexible and make the user feel that they have options. Your membership platform can be of various types like the few mentioned below: 
Membership-only e-commerce platform like Amazon.

Community-based non-adult subscription platform like Patreon.

Community-based adult subscription platform like OnlyFans.

Courses-based educational subscription platform like Udemy.
Subscription levels
After deciding on the niche and type of subscription platform you want for your website, you will need to decide how you want to layout the subscription levels. There are multiple ways through which you can level out your subscriptions like: 
Freemium – Through this subscription model, you give the users access to limited content that is free and save the rest of the premium content for subscribers.
Trial Period – A time-defined subscription during which users can see and understand what your website has to offer before they pay a recurring fee.
Paid – This subscription is where your money lies. You can set different tiers of subscriptions based on how much content you want to show to each tier. You can have a monthly, quarterly, or yearly subscription with this model.
Auto-renew – You can offer an auto-renew subscription to those users who want to have the subscription fee deducted automatically every month or year.
Manual renew – You can give this option to the users who would want to decide after using your website for a certain period if they want to continue subscribing to your content.
CMS platform
Next comes your content platform. Your CMS site host must provide you with both gated and ungated content for your subscribers and visitors. The CMS host should be flexible and should allow you to do customization on your platform. It should be compatible with multiple integrations like e-commerce, e-mail, live streaming, etc.
SignUp/Login dashboard
On your subscription website, users need to have a signup/login dashboard through which they will log in and access your premium content. There should be separate dashboards for users, premium members, content creators, and also an admin dashboard for you to manage the website.
Payment processing
Your subscription website needs to have a secure and smooth gateway to accept and manage online payments by the subscribers. Depending on if your website is an adult or non-adult subscription website, payment gateways and charges differ. On these payment gateways, you can set up recurring monthly and yearly payments easily.
Subscription management & renewal
You need to have a robust system in place to gate content and differentiate between paid subscribers and viewers. If you are going to have multiple tiers of membership, then your website needs to be responsive enough to differentiate between different tiers of memberships and show the content accordingly.
Users should be given an easy option for renewals too. You can either set up an automatic renewal on your payment gateway or can give it as a manual renewal where users can renew their subscription if they like your content.
E-commerce
If you're selling any physical products or digital products like knowledge courses, or you have live streaming on your platform then you need to integrate an e-commerce platform on your website. Through an e-commerce store you can restrict content for subscribers only, can make your store members-only, set up discounts for premium members, add custom messages to turn non-subscribers into subscribers, etc.
Live streaming
If your website is all about interactive business like live classes, personal consultation, or adult live shows, then integrating a live streaming platform becomes a necessity for you. You can set up your live streaming for members-only or can even have pay per video for non-members to encourage them to convert into paid subscribers.
Social community
You can build a social community or a fan club like OnlyFans on your subscription website. With social feed and other features, visitors can see free content posted by creators, and the premium content can be gated behind a payment wall and shown only to subscribers.
Chat platform
You can also integrate a chat platform on your subscription website to build a more personal connection with your subscribers and build a healthy social community. If you own an adult subscription website then a chat platform becomes even more necessary.
These were the bare minimum features that your subscription website should offer. There are chances that you might want to add a new feature or modify a current feature but remember that any feature that you add must bring some kind of value for the user as well as you. Okay then, now we can continue and learn how to start a subscription based website.
How to build a website with subscriptions
Now that you know and understand the benefits and requirements of a subscription website, all that is left to know is how to start a subscription-based website. There are a few ways in which you can get your own subscription website. Let's first see the multiple ways to build a subscription website.
Build from scratch 
Pros
100% ownership.

Flexibility to scale and customize later.
Cons
Big investment in terms of time and money.

Technical expertise is needed to manage the website.
SaaS products
Pros
Readymade product to use instantly.

Less investment.
Cons
Dependency on the parent company.

Rely on others for hosting your website.

Not 100% control.
White label solution
Pros
100% ownership.

One-time buy.

Affordable & time-efficient.

Self-hosted.

Scale as per your need.
Cons
On request customization and pay per customization.
Either you can build your own website from scratch, but building and managing a subscription website with multiple levels of subscriptions and integrations can be a sophisticated job which is why we would suggest you an alternative and simpler way like a white label solution.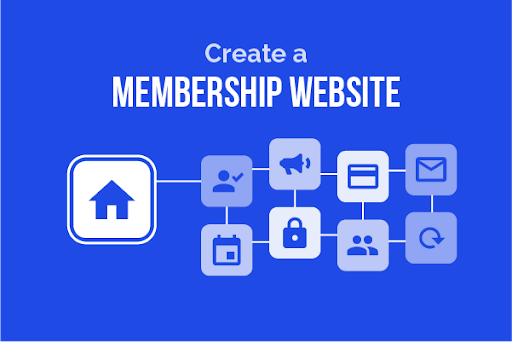 There are many readymade scripts available in the market from which you can choose and build a website with subscriptions. One such turnkey script is Fanso.io. Fanso provides you with some top-notch features that come integrated with the product that will help you run a successful subscription-based website. Be it any niche that you want to build, adult or non-adult, Fanso is flexible and scalable to fulfill any requirement of yours. Let us take you through some of the top-notch features that Fanso offers to start a subscription-based website.
Top-notch features of Fanso to create a subscription website
Anything you need for subscriptions, you'll find it on Fanso. You can set up monthly, yearly, or custom subscription plans on Fanso. You can also set different tiers of subscription and show relevant content to them. Creators can set the prices they want to charge for their content and set their subscription tier. A creator can also opt for a free subscription and make money through PPV.
If you're an adult fan club website, then you would definitely need a live streaming feature for your models to interact and give live shows to the subscribers. Fanso uses ANT media integration to provide live streaming features in-built in the product. Live streaming is a much-needed feature for subscription websites like online courses, consultations, training, adult fan club, etc. You can have group or 1 on 1 private calls and make money through per-minute billing also.
Fanso provides an integrated e-commerce store through which you can sell any physical or digital products. You can generate coupons, discounts, etc. on your platform with just a click. Creators can set specific thumbnails for their videos and can set the prices of the products. An e-commerce store becomes a necessity on your subscription website especially when your business is based on selling your content either physically or digitally like online courses etc.
A social community feature is an important aspect of any subscription-based website. Fanso comes integrated with a social feed where creators can publish their free content to entice users to subscribe to them for more exclusive and premium content. You can post stories, statuses, photos, polls, etc., and build a good relationship with your subscribers. Users are also given the option to sign in through their social logins that makes it easier for the users.
Fanso comes with an integrated chat platform that supports over 200+ languages. A chat platform is a great way for you and other creators to interact with the subscribers and engage them with personalized PPV content. As a model of an adult subscription website, they can charge their fans by sending them locked content on chat that will only be unlocked after they pay for it or subscribe.
As a subscription-based website, you need to have individual dashboards for your subscribers as well as creators. Fanso provides you with 3 different dashboards, one for the user where they login and see the content if they're subscribed, the second dashboard for the creators where they can manage their profile, products, content, etc. and the third dashboard for the admin of the website from where you can control everything on your website. As an admin, you can manage subscriptions from the admin dashboard, add remove users, automate the payments, etc.
A safe and secure payment gateway is a must on any subscription-based website. Fanso come integrated with Stripe Connect and PayPal that lets you handle your payments smoothly and efficiently. You can set up the payment gateway as per the currency you want, and also set up commission percentages for models if you're operating an adult fan club. There is also an option of crypto payments to keep up with the current trend.
Lastly, Fanso is a product that is built with state-of-the-art technologies and provides a seamless experience for the users as well as the creators. Tested multiple times before production, Fanso ensures security, robustness, and scalability round the clock. Fanso is easy to customize too, so if you have a technology in mind that you feel would be useful for your subscription website, then Fanso can deliver that for you at an added cost.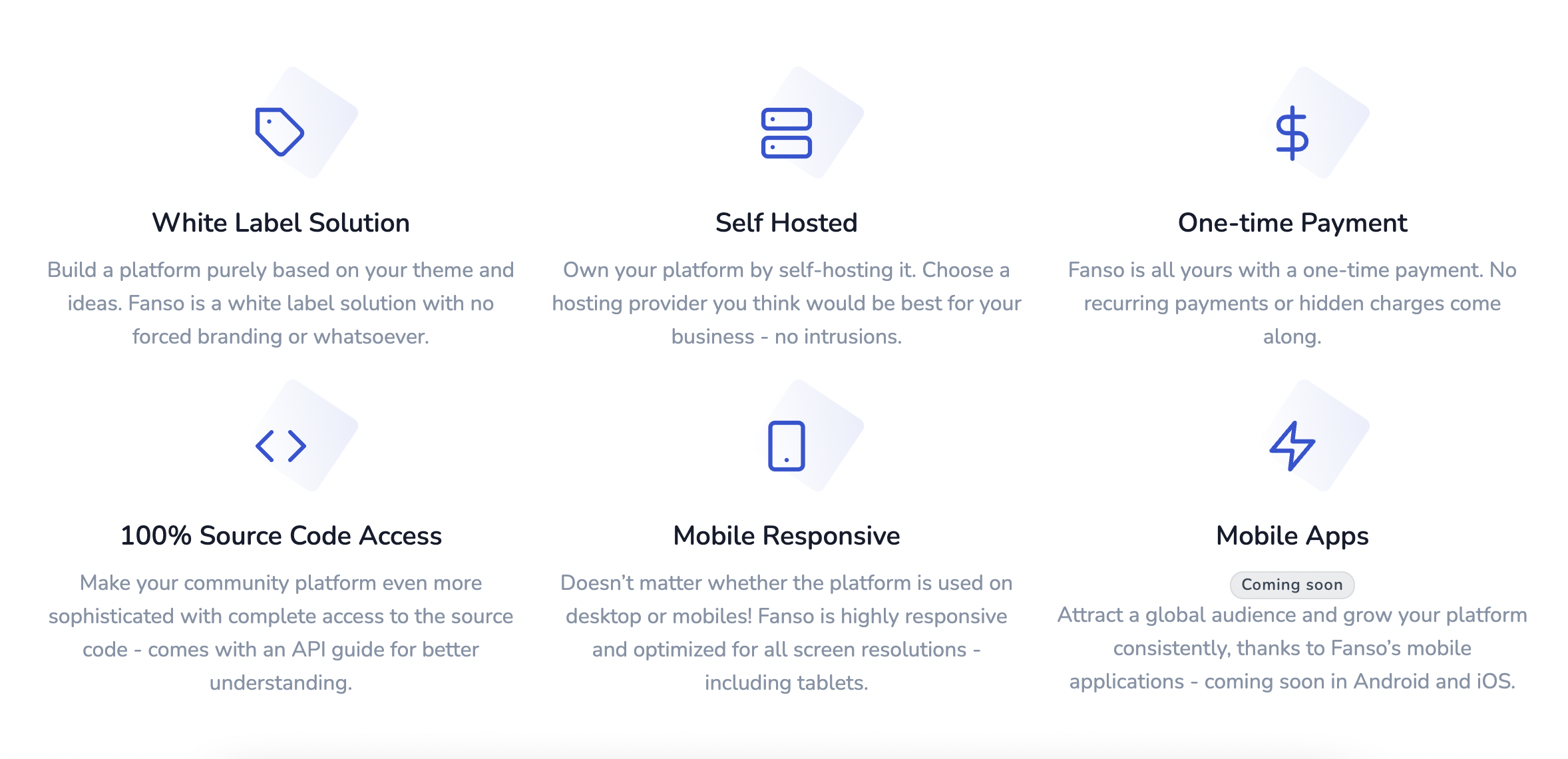 The Final Say
Now that you understand every detail of how to create a subscription website, the ball is in your court to choose how you want to proceed. We have tried to show you multiple ways and provided you with the pros and cons of each process of creating a subscription website. 
A subscription website is a booming business in today's world and the right time to jump in is NOW. If you've been thinking of making some recurring passive income, a subscription-based website is your best bet.
We hope we have answered all your questions on how to start a subscription-based website.