If you are a content creator (A musician, an artist, or a fetish model) struggling to make a 5 figure income or want to take up a side gig besides your regular job, Patreon might be the solution you need.
In today'stoday's digital world, creative people have more opportunities than ever to do what they love and create a sustainable income. If you can put in your hard work, it is easy to make a good amount of money monthly by being a content creator on Patreon. 
This blog will look into effective ways on how to make money on Patreon.
What is Patreon 
Patreon is a crowdfunding platform that allows creators to find projects by fans, commonly known as Patreon, who donate money to their favorite creators on a recurring basis. 
Patreon works this way– Subscribers support creators directly for all work rather than just for a single work. Subscribers can receive exclusive content like photographs, artwork, videos, and physical rewards for financially supporting the artists they love. The artist can then use the money they have raised through the platform to make art or cover their living costs. 
Who can use Patreon to generate revenue?
So who can use Patreon to make money? Content creators can leverage the platform for the following content niches. 
Writers can share stories with social media followers. Then you can drive them to Patreon and let fans know that they can buy the entire content on the platform. 
Photographers who post their creative projects on Instagram and Facebook can use Patreon to make money. You know what? You can give special benefits to your fans on Patreon by gifting physical prints of popular images. 
Podcasters are another type of creators who can engage their fans on Patreon. They can use the community tab as a message board where they can chat with fans. 
Musicians can use Patron to post new albums ahead of the release date or share demos with patrons.
Performers, both adult and non-adult, can use Patreon to their advantage to sell content and make money. 
How creators make money on Patreon
On Patreon, content creators can create their accounts, and Patrons or followers can support their work as subscriptions or donations for each project. 
Fans help their favorite Patreon creator hit their goals and walk a step ahead to support the efforts of building a full-time career by following their passion. 
Pledges are categorized into various tiers with exciting rewards at every level. With fans able to pledge even a minimum of $1 per cycle, the platform makes it possible for fans to support creators without breaking the bank. If you wonder how much do Patreon creators make, it differs for each content creator and niche. Here are some Patreon stats you can refer to. 
As success differs for each creator, let's explore the main revenue models on Patreon that decides how to make money with Patreon. 
Membership
Patreon caters to people who want to generate revenue by doing what they love through memberships. If you are confused about where to start or how to make money on Patreon, you can start adopting the membership model to bring in a sustainable revenue stream. 
By paying a monthly membership fee, fans can unlock clips of popular events, get special offers, plus get an exclusive community experience.
Subscriptions
Most people think that membership and subscriptions are the same and use them interchangeably often. While a membership model relies on a relationship between creators and fans, subscriptions are a more transactional way of exchange. 
When you consider Netflix- You pay a subscription fee, get access to a large library of content, and consume what you want. But there are no forums on Netflix to engage fans, and they don't sell merchandise to users. 
If you follow the subscription model, you must produce consistent and serialized content. And fans will pay to access your content.
Donations
Donations allow patrons to give money to their favorite creators and be in control of how much they want to give. One major difference is that fans have control over when they can donate. 
Besides paying a subscription or supporting a campaign, patrons can donate to their favorite creators at any time. But there is a catch; donations don'tdon't include freebies. 
Patreon ideas for creators to make money
Now you are ready to start making money on Patreon, it is important to come up with smart Patreon ideas your fans will want to take advantage of. Some of the top Patreon earners follow these creative ideas to make money on Patreon. 
Live workshops and Q&As
Some of the most enticing Patreon rewards from being able to interact directly with the creator. These are the ideas that form part of the top of subscription tiers giving unique fans experiences that are worth their money. Host live workshops to teach your patrons a new skill with the added bonus that they ask questions at the end. Make it a practice to offer the recordings of these sessions to enhance the appeal of the membership.
Sell exclusive podcasts
Do you have an attractive personality that captivates your fans? If yes, you must consider starting a podcast as a reward. If people enjoy what you say, it might be something they would be willing to pay for. Podcasts can cover all types of niches. 
Custom Patreon URL
Setting up a customized URL where you have to connect to social media profiles, which is inevitable for an interconnected presence.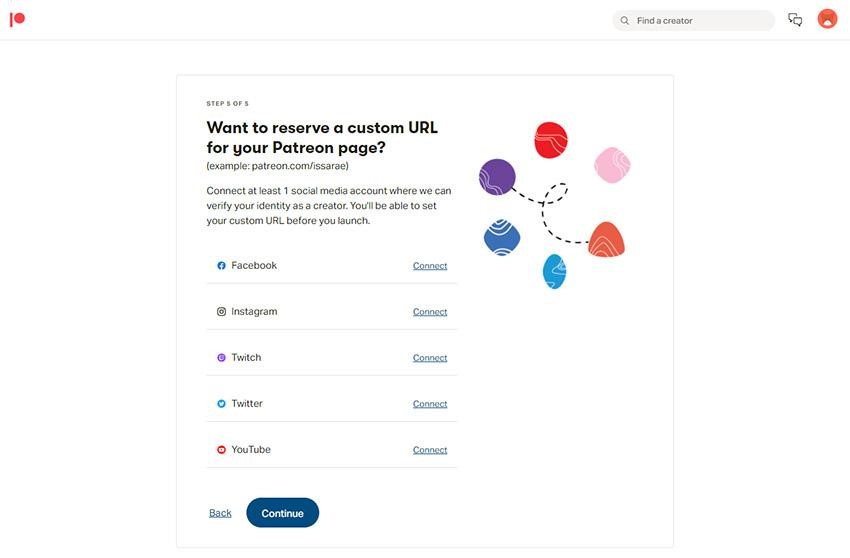 Pre-creation campaigns
If you want to start a new project on Patreon but doesn'tdoesn't have the funds, they can make an appeal to their audience on the platform. 
Depending on your plan, you can create campaigns specifically for your project, and your followers can support you with one-time payments without having to buy subscriptions.
One of the best things about this is it allows fans to contribute whatever they want, meaning there is no cap on what you can receive from your patrons.
Adding exclusive merch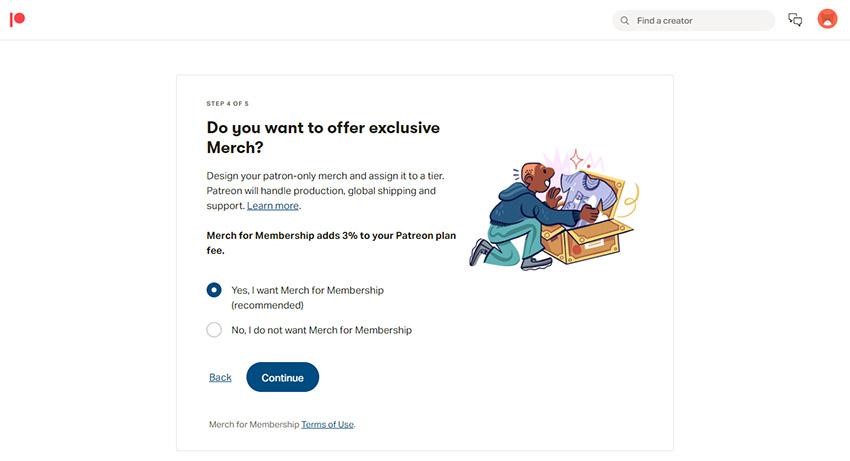 Patreon offers the opportunity for creators to send your merchandise as a part of their membership through an extra fee in addition to the membership fee. All you have to do is to design the times and assign a price tag, and Patreon will handle the production and shipping. It can also be a great way to make money and get your fans to buy subscriptions.
Patreon fee for creators
As a creator trying to how to make money on Patroon, you must be aware that the platform has some fees when it comes to trying to generate revenue. 
The platform fee is the primary thing that comes to play when you start making money on Patreon. It is a percentage that gets deducted from the membership payments made to your Patreon account. 
Then there is a payment processing fee on top of that, which is collected to cover the cost of billing your fans. Patreon also charges a Payout fee which is a fee taken for sending your funds from your creator account to your bank account. 
Finally, there is also a conversion fee of $2.5% for payments made in a currency outside your payment setting.
Conclusion
Whether you are an adult content creator, you are an expert in animes or abstract illustrations; there is an audience on Patreon. If you use them the right way, fans will support you more than you could imagine. Put in the hard work to build an incredible community that will help you achieve your dreams.
With the help of Patreon, you will be able to make a living following your passion. Now that you know how to make money on Patreon, it's time to get started. 
If you are an entrepreneur who wants to build a platform like Patreon, you have landed in the right place. We can help you put yourself in the entertainment industry by building your own fan club website.