In the past, when adult performers had to contact agents, producers, and directors before starting, technology has changed how we do many things, with them taking profits. One of the platforms that exploded in popularity among sex workers and adult models is OnlyFans, a subscription-based adult content creation marketplace.
With OnlyFans comes the biggest perk, freedom for creators to choose what they post and when; the platform is often touted as a get-rich-quick scheme. However, this isn't true! Becoming an OnlyFans model takes a lot of planning and work if you want to grow your OnlyFans page and start making money.
The platform has been built as the perfect way for content creators to build a stronger relationship with followers and monetize their unique content. 
We are going to cover everything you need to know about OnlyFans.
Become an OnlyFans Model-Who uses OnlyFans
Pretty much anyone who wants to sell or consume exclusive content can use OnlyFans. That means anyone can become an OnlyFans model. However, there are some trends that you will notice when using OnlyFans. Starting with the fans, they make the majority of OnlyFans users. Fans use OnlyFans to subscribe to and follow their favorite content creators, 
Now coming to the content creator side of things, OnlyFans maintains a balance between NSFW and SFW content creators. However, independent porn and adult content creators and models make up the majority of the OnlyFans creator population. 
OnlyFans is also used by mainstream celebrities who use the platform as a place to connect with their fans and provide exclusive content. These celebrities and porn models who have a massive following on social media have taken their fans to OnlyFans to offer explicit content that is otherwise banned by social platforms like Facebook and Instagram.
OnlyFans subscriptions start from $5, and creators can charge up to $25 a month. While there isn't any cap on what creators make, it varies greatly between smaller and larger creators. Hence it is important to be realistic about your expectations on what you can make with OnlyFans modeling. 
Some creators make millions a month ( if you have a huge follower base on social media), whereas some take months or even a year to make it really big on OnlyFans. The magic tip (it isn't really magical) is to keep it niche and engage even with a smaller number of followers. Adopt a more intimate setting and request for tips from fans to make extra income.
Jenny Mosienko, who is a popular Pink Kiss Model, makes £30,000, but she smarted off a base of 13 million followers on Instagram.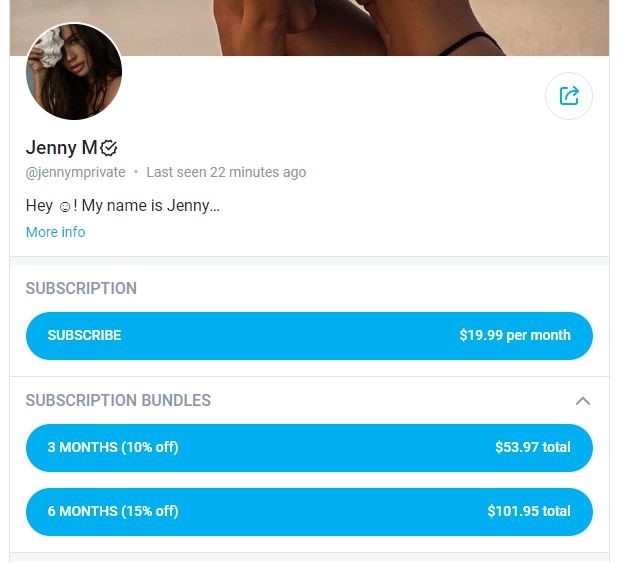 With a subscription charge of $19.99 per month and an already established fan base on Instagram, she has been successful in making a good income per month.
What type of content can you post on OnlyFans?
While creators of any niche can use OnlyFans, the platform is primarily for adult content.
Paloma, a fitness model and wellness specialist who focuses on high-intensity interval training (HIIT), is an example of a creator who makes money by selling non-adult content.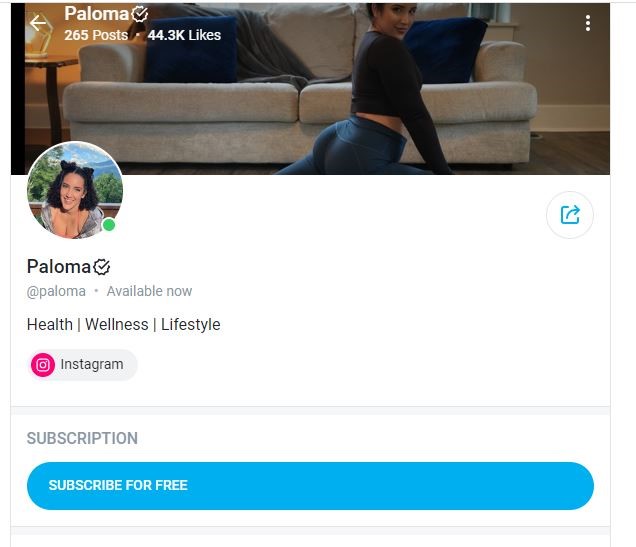 Paloma has set her subscriptions for free, but then how does she make money? She makes money through pay-per-view posts that are locked behind a premium. She sells premium workouts and training content for a price that her fans can unlock after paying the fee she sets.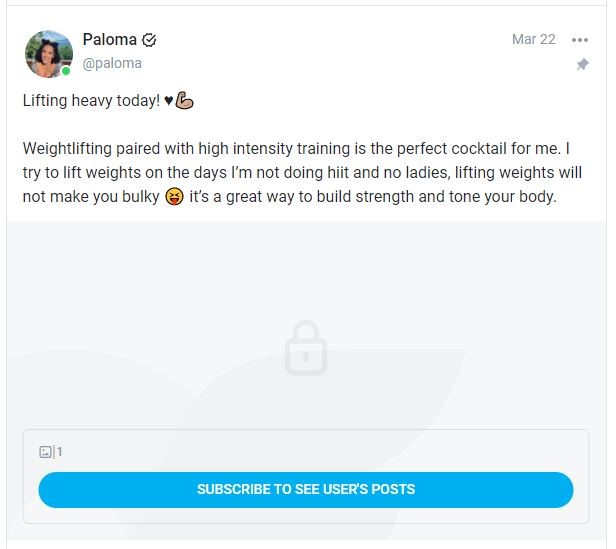 DJ Khaled and Fat Joe are two rappers who sell "exclusive inspirational and motivational content around their brand names, "the Light." They feature encouraging and uplifting affirmations, which they lock behind a paywall. Followers can pay money to unlock content that offers valuable insights and positive guidance in their personal lives.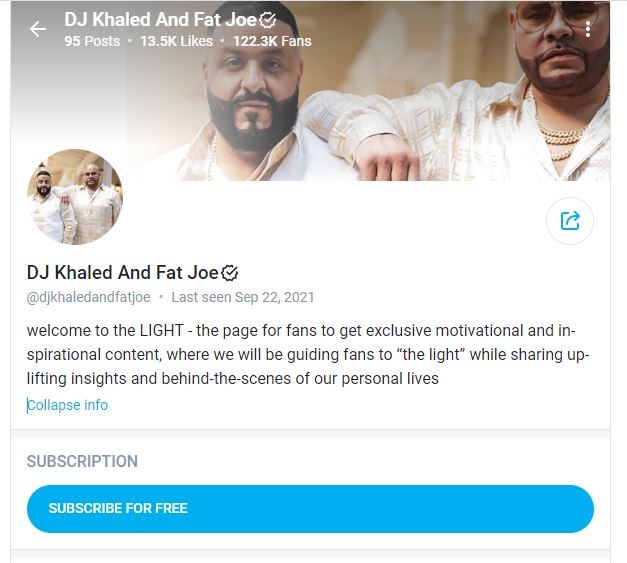 How to Become an OnlyFans Model- Tips to create a follower base
For established content creators, you can translate the already huge social media following to subscribers on OnlyFans. Keep your content specific to your followers, no matter how small or big your audience base it. I might be more about expressing your personality in a way that is appealing to your community. 
Succeeding with OnlyFans modeling takes a lot of work. If you are learning how to become an OnlyFans model, here are some hacks you can follow to maximize our success on the platform.
Use social media for marketing yourself
Leveraging social media to grow your OnlyFans page can't be stressed enough. If you want to grow your fan base and promote your account, Social media is where you need to put all your work. Use platforms like Twitter, Instagram, Facebook, and even Reddit to grow your subscriber base. 
If you are into selling adult content, you can use Reddit or Twitter to promote your explicit content, as both platforms support it. Leverage the stories feature of Instagram to promote your content without looking like you are trying to spam your followers.
Consistency is key
This might not sound like a hack, but it is really important if being successful is your goal. Whether you create content daily or weekly, consistency is a must. The more regular and consistent you are, the greater your chances of getting more followers. Being consistent doesn't mean you need to create content daily. 
Set a schedule where you can post a few times in a week. It's your time, your efforts; you must manage it the way you want. Just let your fans know when they can expect new content from you.
Request for tips often
If not often, ask for tips regularly. Yes, you heard me right. If you want to become an OnlyFans model and make money, follow this religiously. When you post a picture or a video, ask for tips. You can request for tips when doing live streams as well. There are a lot of creators who make a great amount of money from tips alone. 
Another pro tip would be to pin your "tip menu" on your OnlyFans profile. For instance, if a fan tips a specific amount of money listed on the menu, they will receive that item. It can be physical or digital.
Create content for likes
If one thing you want from becoming the OnlyFans model, it would be the exposure and likes you get. You can like your own content if you want, but it doesn't count anyway. Likes you receive on your posts are more of social proof. With greater social proof comes the chance of being more successful on the platform.
Conclusion
If you want to become an OnlyFans model, it's important to be consistent, patient, work hard, and be ready to promote your OnlyFans account as much as possible. Be sure to create high-quality content regularly so that you can attract new followers and subscribers. 
As for the monetary side of success, make sure you set your subscription to a rate that justifies the value of your content. And don't forget, you ask for tips and sell additional products to maximize your revenue.