The fame of subscription-based social platforms has increased in recent times and has exacerbated during the COVID-19 lockdown times. While OnlyFans is still the most significant content creator platform, new players are looking to show how they might be the best alternative for your adult content. 
OnlyFans decision to ban adult content which was quickly revoked, shook the entire world, and especially adult content creators, made it more vulnerable. Then entered Fanvue, the platform that made a promise that it would never ban adult content.
To those new to the scene, what is Fanvue, how does it differ from OnlyFans, and if you are a content creator, which platform is the right one for you? We are going to learn about all these in this blog post.
What is Fanvue?
Fanvue is a subscription-based social platform that empowers creators of all types to create, share, connect with their fans and make money. Built for content creators and optimized for fans, the platform is home to all creators, including artists, athletes, influencers, and, yes, adult creators, which is our topic of interest.
So now that you know what is Fanvue, let's see how does it work?
It works like other subscription-based content creation websites like OnlyFans. Fans can subscribe to their favorite content creators and pay a fee to enjoy private and tailor-made content. 
Unlike another platform that charges a 20% commission, Fanvue charges just 15% commission which is a very supportive move to protect the efforts put in by content creators. When it comes to Fanvue vs. OnlyFans, the 15% and 20% commission, especially, is a major difference. 
Funds in Fanvue are released to creators weekly and can be withdrawn once they hit a $20 balance. The earning withdrawals are instant, but it takes up to 3 days to release in your account, depending on your chosen payment method and location. The platform supports bank transfers and cryptocurrency payments. When you consider Fanvue vs. OnlyFans, the latter has a 7 to 21-day turnaround depending on the location, which is a longer waiting period. 
Note: Fanvue allows creators to keep 85% of their earnings by deducting a 15% commission for the first 12 months who signs up early, and after the period, the commission will increase to 20%, just like OnlyFans. Fanvue also has a referral program where creators can make money when a person they referred signs up using a custom link and can make 5% of the money they make.
How to make money on Fanvue?
Like OnlyFans, Fanvue provides a lot of avenues for creators to make money on Fanvue. Let's explore some of them.
Pay-per-view content
Like OnlyFans, Fanvue allows creators to monetize through pay-per-view content by posting regular content on the feed and locking it behind a paywall. Fans can unlock to view the content after paying the subscription amount set by the creator.
Mass messaging features
Creators can send out mass messages to fans with exclusive pictures and videos.This is an excellent way to make money from pay-per-view content. You can also accept personalized content requests for your fans and send messages to fans that are locked behind a paywall.
Upload a custom video to the platform, send a message to your follower along with eh link to the video, and set the price of the video to $20 of according to your requirements, and you're done. It's just that easy peasy!
Ask for tips
Fanvue allows you to make money by requesting tips from your fans for custom content. 
You can also sell custom products like merchandise of singed clothing for a price. 
Fanvue Vs. OnlyFans
Here is what you need to know about the difference between Fanvue and OnlyFans.
OnlyFans takes 20% of each transaction through subscriptions, pay-per-view, tips, and more. Whereas, Fanvue deducts a 15% commission for the first 12 months and then a 20% commission after the period ends. 
Fanvue allows creators to get paid in minutes but takes 4 to 5 days to process the payment. 
Getting verified on OnlyFans is a hectic process for creators, while the process is simple on Fanvue. Creators need to wait on OnlyFans to get verified, and after verifying only, they can start selling content. On the other hand, Fanvue allows creators to upload official documents and a profile picture, and you are done. 
OnlyFans protects user data, but there have been data leakage cases within the platform. Fanvue protects data with encryption technology, which protects the content they upload. 
In short, Fanvue is a better version of OnlyFans, but the only challenge is that the platform is new to users. But more people are trying out the platform, and they are feeling easier to choose Fanvue. 
Here are some of the advantages of joining Fanvue as an adult content creator:
Easier to join Fanvue and create content.

Fanvue focuses on launching new features for creators to understand their fans better. 

Creators get paid fast than OnlyFans.

The platform charges a 15% commission and also gives creators 5% referral earnings.
Is Fanvue a scam?
Indeed. Fanvue isn't a scam website; it is 100% genuine. Trusted review websites like Trust Pilot have several positive reviews about the platform from real users and confirm the platform as a legit site where you can make real money by selling exclusive content.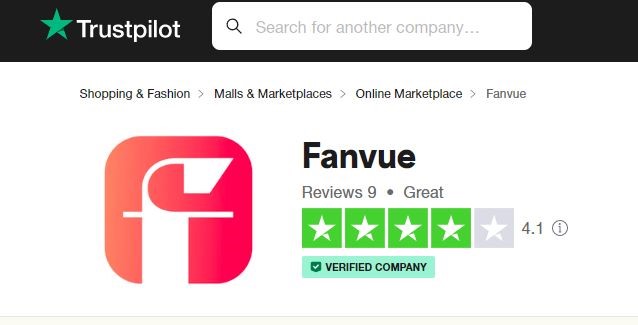 It is one of the most notable subscription platforms for explicit content now functioning in the market and can be considered as an OnlyFans alternative.
Some interesting news, like OnlyFans adult creator Bryce Adams (Florida-based creator_ who has made over $5 million from the platform and invested her earrings in Fanvue, recently made the headlines.  
Bryce succeeded in making a six-figure investment in Fanvue and raved about the creatives offered by the platforms for content creators. 
OnlyFans has been into controversies not just one time but several. One of the recent ones was last year, when a BBC investigation found that OnlyFans failed to prevent children from selling and performing in adult videos. 
And most content creators, including Adams, believe that content moderation will be a priority on Fanvue, which has been true to date. 
Content creators with a huge social following are joining the platform, which is a green signal that the platform offers top features and services to creators to have an overall good experience and make money.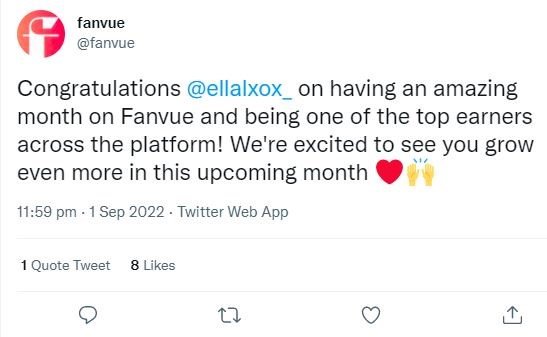 Want to build an adult subscription platform like Fanvue?
The future is looking interesting for Fanvue, considering the fact that more and more creators are making the shift to the platform from OnlyFans. Fanvue is the platform that could help you start a business around selling explicit content. But what if I say you could replicate the Fanvue website rather than joining it? Yes, what you heard is right! 
Building an adult subscription website like Fanvue to connect creative people and their fans are going to fetch you a big brand name in the industry and help you make money. Why can't you join the race and become the next Fanvue and make it to the headlines? Wondering how?
Highly customizable, readymade scripts are what you need to build and launch adult websites like Fanvue or OnlyFans effortlessly and cost-efficiently. Fanso is one such adult subscription platform script specially designed to develop and launch fan club websites. 
Want to know what features you get (at a competitive price)?
Fanso comes with features and functionalities like:
Subscription-based business model to decide and set custom pricing.

Seamless and secure live streaming functionality to redefine fan engagement.

Personalized creator dashboard for content creators.

eCommerce shopping cart integration diversifies revenue.

Social community features for better communication, interaction, and engagement.

Smart tech integrations for maximum security and scalability.

Built on ultra-modern technology, Fanso could be the best fit for your entrepreneurial needs; why not give it a try? Check out Fanso live demo
Conclusion
If you are a content creator looking for Fanvue vs. OnlyFans, you definitely crave a switch, and Fanvue is an excellent choice. Make use of the discovery features, work hard to post content consistently, promote, and keep promoting on social media. 
Just join Fanvue and start earning. If you want to create a website like Fanvue, you can get in touch with us alternatively.