It's funny when people sometimes ask, Is the creator economy going to die soon? 
We've got a one-liner answer to them – The creator economy has more than 50 million individuals today and is nowhere going out of trend soon! 
In fact, the creator economy is how businesses will happen in the future – the influencers play a role in helping businesses grow and people make decisions. 
That's a conversation for a different day! Let's stick to the subject now!
So, you're in this read because you want to know what a creator economy is! And maybe you are even considering becoming a creator yourself! 
Well, we've got you covered! 
This read is all about the creator economy stuff – we've covered the basics, the exciting stuff, and 30 creator economy startup examples to get you started and better understand!
Without further ado, let's get started, shall we? 
We'll start with the basics first! 
What Is The Creator Economy?
Creator economy, simply put, is the space created by millions of independent content creators. And the tools that help with their growth and revenue-making activities. 
The creator economy is built by individuals like curators, social media influencers, videographers, bloggers, and more. And they come from all kinds of backgrounds – writing, marketing, finance, cooking, music, arts, etc. You name it, there's a creator in that niche for you! 
With the number of creators growing enormously, the solutions and tools to help them grow are rising slowly, making this place more sustainable and profitable! 
For example, if an individual is posting tips about marketing in their social media handles, knowingly or unknowingly, they are a creator. And people who do this intentionally, do it on a whole new level!
So, that's pretty much the overview of the "creator economy!" 
Now that we're done here, let's look at a couple of exciting creator economy statistics! 
Creator Economy Interesting Statistics & Facts:
A recent report by SignalFire states that more than 50 million creators today make up the creator economy. Out of the 50 million people, an approximate 46 million people consider themselves amateurs! 

Some of the most common platforms where creators share their work are YouTube, Instagram, Twitch, and more. 

More than 2 million people make a six-figure income as creators today – that's probably the reason why there are new creators! 

OnlyFans is the latest addition to the creator economy. The platform has more than one million creators following their passion. 

This should sound interesting – approximately 29% of the kids in America want to become a YouTube star! On the other hand, only a mere 11% wanted to become an astronaut! 

Patreon, a popular creator community platform, stated that it gives out more than $21 million as monthly payouts. 

YouTube has approximately 22,000 creators who have more than 1 million subscribers. 
So, how does that sound? The minute you're reading this, there's a new creator out there signing up on some platform looking forward to making revenue! 
That's how powerful the creator economy is! And with that said, we're coming to an end of the creator economy statistics part! 
Let's move on to the next part of the read!
30 Successful Creator Economy Startups Today:
Remember where we said that creators come from all kinds of industries? Many startups have come forward to provide an ideal space for these creators – to create content, publish them online and make revenue! 
We'll be looking at the 30 most successful creator economy startups here! 
So, sit tight! Let's get started! 
Fitness Creator Platform:
You might ask why we're going with fitness first! Honestly, no specific reason!  
Since the pandemic started at the beginning of 2020, the increase in curfews and restrictions had gymnasiums and fitness clubs closed! The US personal training industry is valued at approximately $10 billion and there are more than 350k fitness instructors present.
This gave rise to a huge number of fitness creators followed by dedicated fitness creator platforms! 
The first fitness creator platform we're going to look at is…..well, you got it below! 
1. Playbook
Playbook is an ideal platform for fitness instructors to start their careers as coaches, athletes, bodybuilding professionals, and more. 
The platform gives a chance to fitness pursuing enthusiasts to monetize their careers! Any creator can join the platform for free and as for the commission fee, Playbook takes 50% of what they earn (20% for subscriptions and 30% for the iOS & Android fee). 
As a trainer, one would upload customized workouts, nutrition plans, build a social community, sell merchandise and do more stuff. Also, the Spotify track linking feature for workouts is a super cool feature.
Playbook was found in the year 2017 by Jeff Krahel and Mike Radoor. The company has 10,000+ followers on LinkedIn and has raised more than $12 million in funding from twenty investors. The platform has approximately 4000 visitors per day! 

2. Strydal
Another super cool fitness creator platform! Strydal was founded in the year 2019 and since then, this has turned into one of the best fitness creator community platforms. The platform is widely appreciated for its easy-to-use and clean interface. 
The platform allows creators to live stream content, manage, monetize and grow their community. Membership plans can be created and the 1-1 communication options make it easy for student trainer communication. As for the payments, Strydal comes with Stripe inbuilt. 
The platform charges 10% from creators on their earnings. Apart from this, there is a standard transaction processing fee of 3%. 
If there's one thing that's not okay with Strydal, it is that there are no Android applications. As of now, Strydal only supports iOS devices. There's no clear information about the funding details of the company.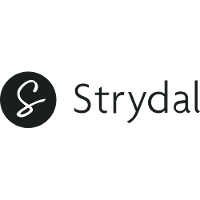 3. Superset
Superset is a web application that helps fitness instructors monetize videos. All kinds of trainers and coaches can use Superset. The platform allows instructors to create on-demand workouts and online programs that can be sold. 
The platform allows creators to add new exercises or workout plans with ease. Superset only charges 12% since it operates on a web application. The app usage cost comes in three plans – Base plan, PRO plan, and the Enterprise plan. The enterprise plan is white label and you can carry out your branding! 
There's no clean information regarding the funding details of the company!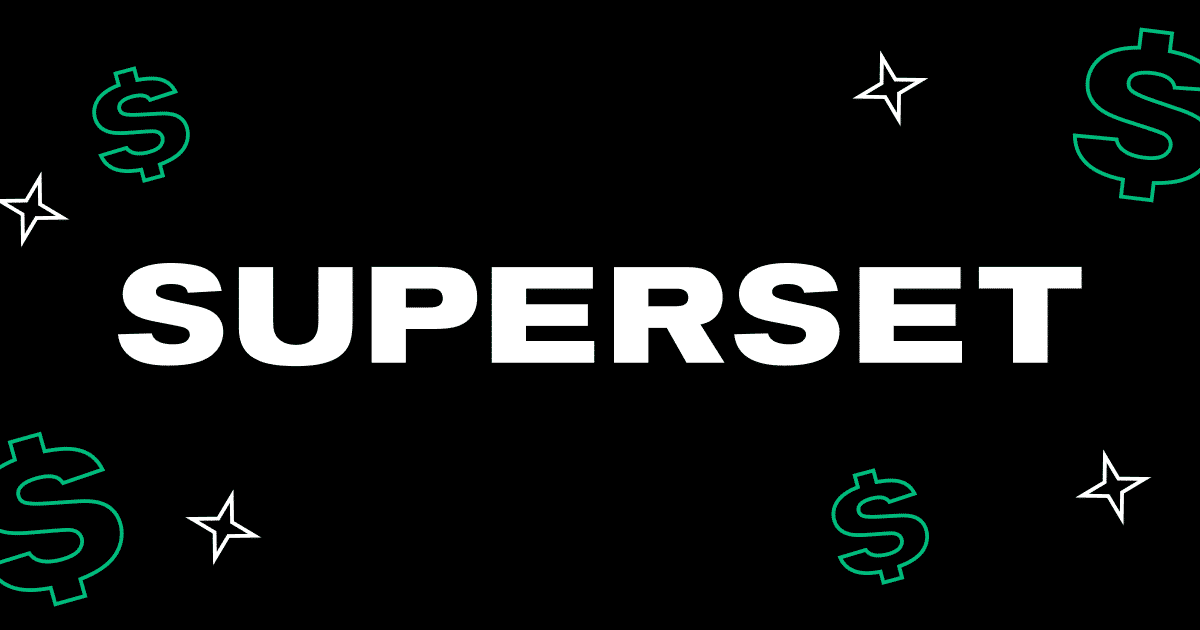 4. Salut
Put in a few words, Salut is a live video streaming application that allows fitness trainers to train students virtually. And in return, they get paid via donations!
Salut came into life during the late 2020s, September or November, to focus on the pandemic scenario. The platform is an excellent choice to go with if you're new to the creator industry. There aren't many features that come built-in with Salut – just that you can take both 1-1 classes and group classes. 
The good news is that Salut doesn't take any commission from the trainer earnings – they are more focused on growing their user base! 
While Salut was introduced, it had only one particular monetization way – a donation from fans. The platform said they'll be coming up with a subscription model very soon, by early February 2021. As of now, Salut has raised more than $1.3 million in funding!

5. Magisto
Magisto isn't a fitness creator platform. But having Magisto on board would make the job easy for fitness creators!
Magisto is an AI-powered video creation platform that allows you to created fitness videos with ease. The platform comes with pre-existing templates, which makes the overall job more manageable.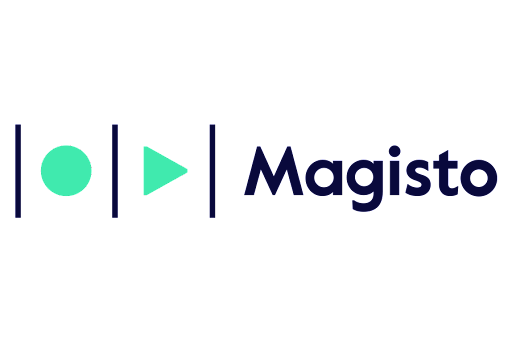 The company is more than a decade old and was recently acquired by Vimeo. Magisto has raised more than $22 million in funding and is one of the best video-creating platforms around. 
It comes with three pricing plans – Premium ($4.99/mo), Professional ($9.99/mo), and the Business Plan ($34.99/mo).
Those are the five top fitness creator platforms empowering the fitness creator industry today! 
Let's move on to the next section.
Adult Creator Platforms:
Yes! We're talking about the adult industry here! 
The COVID-19 pandemic has had its influence here as well! The porn industry witnessed huge growth both in terms of revenue and usage since the beginning of 2020. Sites like Pornhub and LiveJasmin set records in statistics, thanks to the viewers.
The creator community platforms have also witnessed the same level of hype and growth! Let's look at the top five adult niche creator platforms now! 
1. OnlyFans
This shouldn't be coming as a surprise at all! 
OnlyFans started in the year 2016, is now the most popular adult creator platform around. Started by Tim Stokely, a British Entrepreneur, OnlyFans has more than 1 million creators worldwide. 
The platform allows creators to sell photos, videos, merchandise, and even live stream performances. As for the monetization methods, there's the subscription model and pay-per-view model. OnlyFans takes a flat 20% of every transaction that happens on the platform. 
The platform has more than 120 million registered users and seeks to raise more than $1 billion in funding.

2. AVN Stars
AVN Starts is another top adult creator community platform. The long-established AVN Media Network created AVN Stars. Since AVN Networks are top players and have a good experience, the AVN Stars platform meets their standards without a doubt.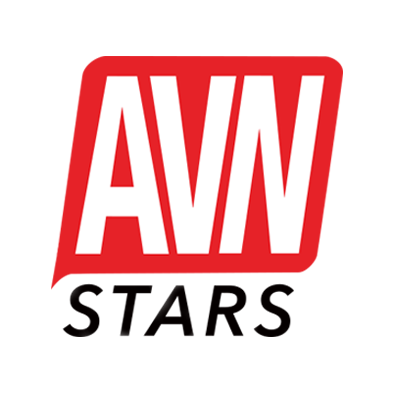 AVN Stars works similar to OnlyFans. Models can post videos, photos and monetize them via subscription payments or the pay-per-view model. There's also a lucrative referral model that helps you get benefitted!
The platform charges a 20% commission just like OnlyFans – there are no hidden charges beyond. Though AVN Media Network was started in the year 1982, AVN Stars was only recently launched! 
The platform is easy to use, intuitive, and is an ideal adult creator platform. 
3. LoyalFans
The next addition to our adult creator platform list is LoyalFans! 
The platform is quite new and had its recent rebranding in early 2020. Like OnlyFans, LoyalFans has options to upload photos & videos, live stream performances, send messages to the audience, and more. 

Like OnlyFans and AVN Stars, LoyalFans gives users 80% of what they make! Also, the referral model allows creators to make some good money. 
LoyalFans is in all ways an equally sophisticated adult creator platform like OnlyFans and AVN Stars.
4. MYM Fans
Since the porn industry is shooting up at an unprecedented rate, competitors are also exceptionally high! 
MYM Fans is a premium subscription platform that allows adult creators to pursue their passion by selling videos and photos online.

The platform is more like a private social network – it comes with subscription options and pay-per-content. The content locking feature has become a standard feature on all popular adult creator platforms, making it ideal for creators to monetize their content. 
MYM Fans has a good customer support team and the payouts are credited whenever the creators request them. The platform was found in the year 2014 and there's no clear information regarding funding! 
5. FanCentro
FanCentro is the last adult creator platform on our list. FanCentro is similar to the other adult creator platforms we just saw – creators can upload photos & videos to sell them online. 
The platform supports subscription payments and pay-per-view payment models. Creators can also offer a one-time subscription option to fans. On subscribing, they get lifetime access to the creator's content. FanCentro allows creators to keep 75% of their earnings! 

The platform was launched on the 8th of February, 2017, and has more than 45k Twitter followers.
If you had noticed, almost all adult creator platforms were created only in the last couple of years which shows the growth of the porn industry. And the number of creator platform solutions grows simultaneously, contributing to the creator economy! 
Those were the top five adult creator platforms making a significant impact on the creator economy. 
Let's look at the next niche of the creator economy – gaming! 
Gaming Creator Platforms
This is another creator community niche that has been making immense strides today! Gaming has become so hot that there are thousands of fans for it! Stats predict that over 2.9 billion players will help generate $175 billion as revenue in 2021! 
That said, let's look at the platforms that help do this – the five best gaming creator platforms. 
1. Athenascope
Athenascope brings the dreams true for hardcore and passionate gamers – to share what they are playing! 
Athenascope is more than just sharing what the users play – the AI-powered platform seamlessly converts the user's gameplay into highlights selecting the most important parts! For example, if a player shares PUBG gameplay, the platform will automatically create moments featuring the kills, wins, and anything else that's worth looking at!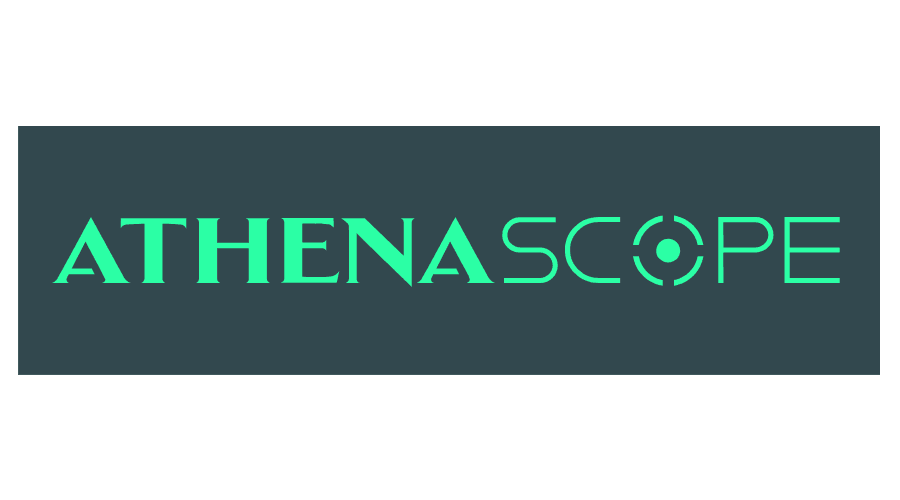 Gamers have to upload their videos to a specific URL or from Twitch to get their highlight feature video. The platform was created in 2018 by Chris Kirmse. It should be noted that Chris Kirmse also created xFire, instant messaging service for gamers. 
Athenascope has raised a total funding amount of $2.5 million as of today. The team is working to create a dedicated application for gamers. 
2. Roblox
Roblox is the typical gaming creator community platform you might have ever come across. It's not like a player plays the game and live streams it to earn money! Roblox here is different and epic!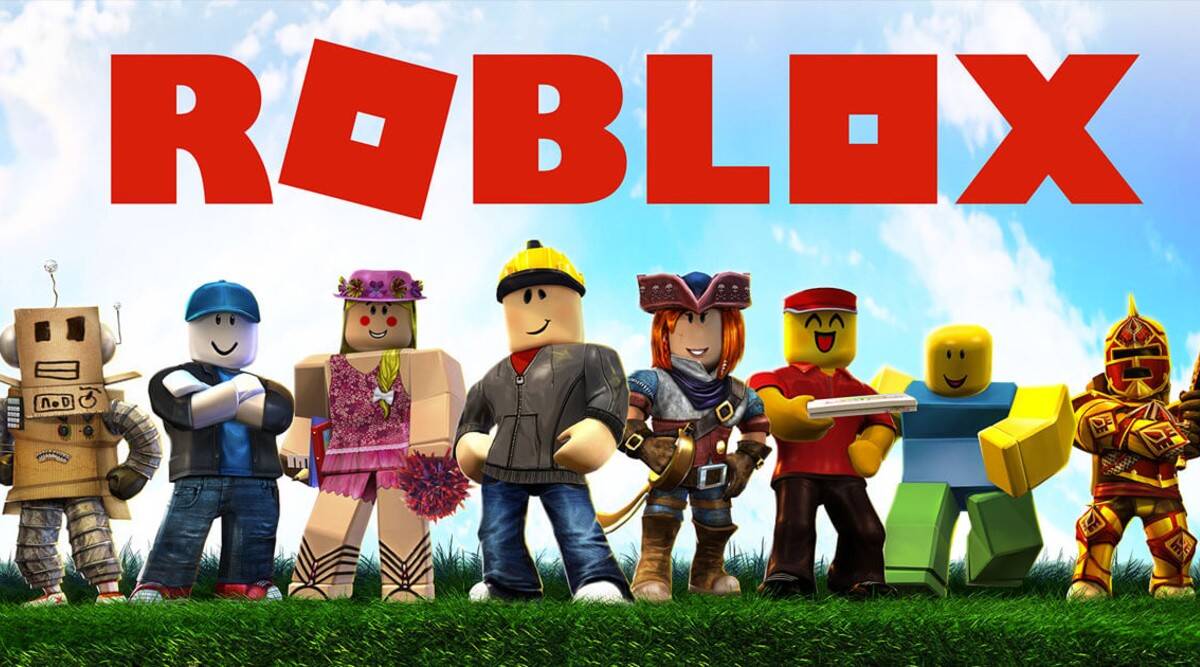 Roblox allows creators to develop their own games using the Roblox creation engine. Yes! You heard that right! Creators can create anything they want on the Roblox platform. And as for monetization, when users engage with the game and pay for it, creators get paid. 
The platform runs on a virtual currency called Robux. Users have to pay $9.99 to get 1,000 Robux. When a creator makes 100,000 Robux, he can exchange it for 350 USD. 1 Robux equals 0.0035 USD. 
Roblox was launched on the 1st of September, 2006. The platform has raised more than $855 million in funding from thirteen investors.
3. Manticore Games
This platform is similar to Roblox, only a couple of years late to the party. Manticore Games allows game developers to create and publish your games for users online and get paid when players interact with your games.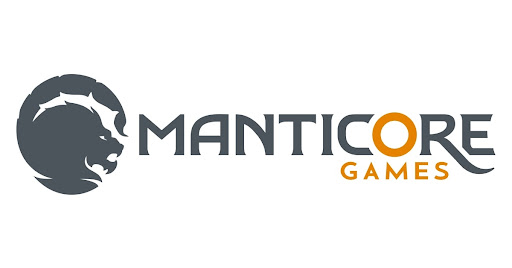 The platform gives creators everything they need to create a game, including the hosting feature. Since the platform has a huge user base, creators don't have to worry about marketing – the platform has the necessary eyeballs! 
Like Roblox, the platform runs on a virtual currency called Core Credits. Users can get 10,000 credits for $99.99. 
Manticore Games was founded in 2016 and has raised approximately $160 million in funding from fourteen investors. 
4. Lowkey
If you're a hardcore gamer and you want to show the skills to the world, the Lowkey is the place you should be heading to. The platform is more like Athenascope but just the simpler version of it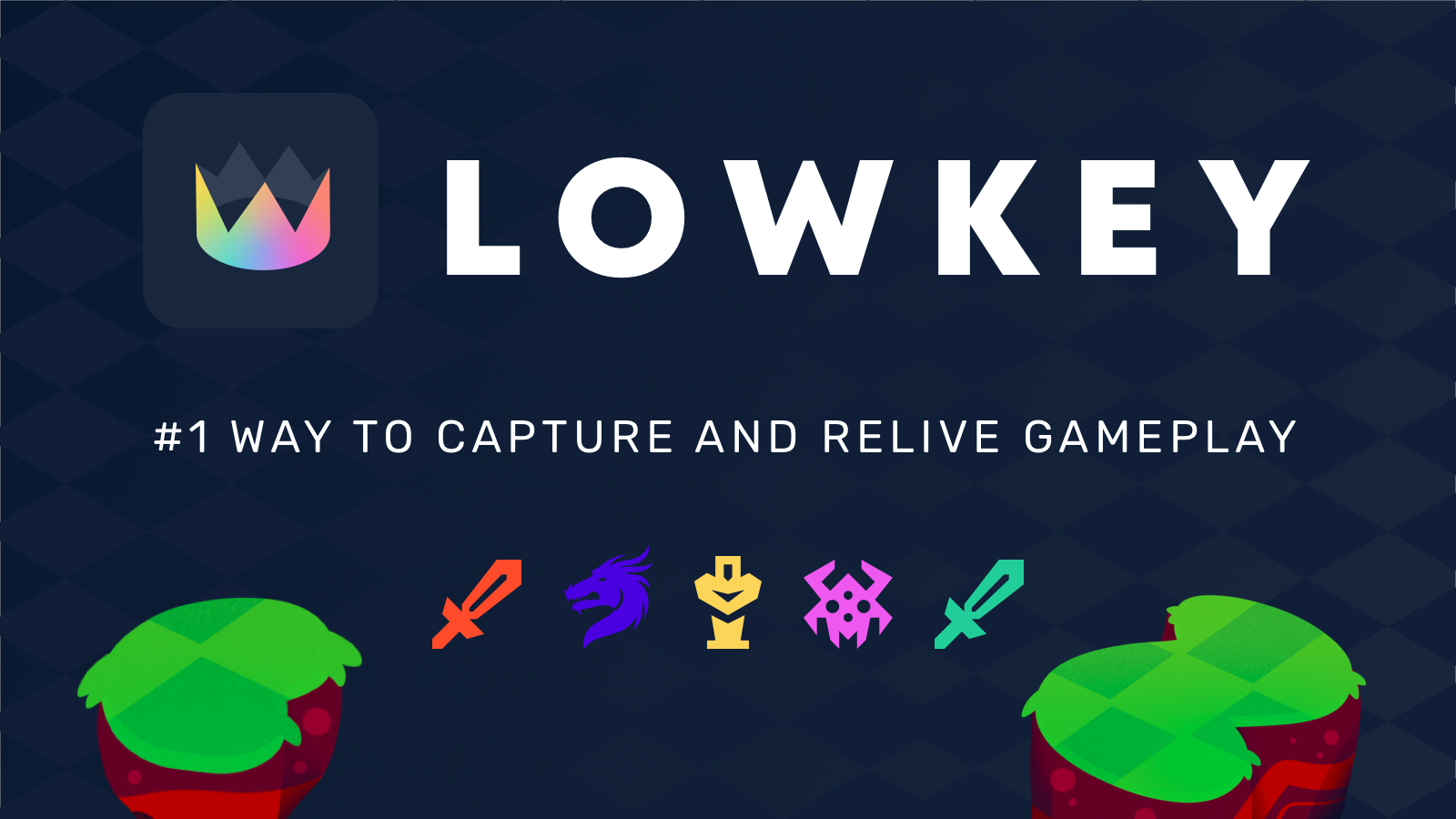 The platform allows gamers to easily share the best moment of their gameplay as short interactive videos. The video editing is done on a dedicated Lowkey application available on the Appstore (yes, not on Android). The simple video editing features enable you to create interactive videos – a big goodbye to Adobe Premier Pro-like video editing software. 
The platform has raised $7 million in funding during March 2021. 
5. HiberWorld
HIberWorld is a game creation platform that came into existence on the 20th of March, 2017. Since then, the platform has witnessed massive growth, thanks to the approach HiberWorld chose.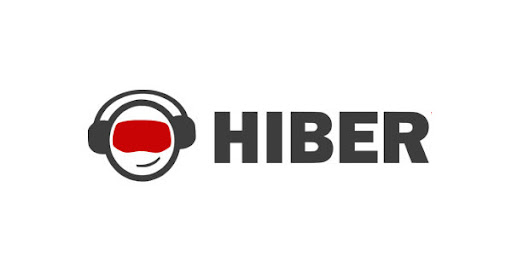 The platform allows any individual to create and share games on the platform. If you think this is similar to Roblox, then here is what you should hear – HiberWorld allows users to create games using their mobile devices! Creators can simply use their touchscreen and make games!
Sounds cool right? This has enabled any individual with a PC or a phone to create and share games.
The platform, as of now, has raised $19.5 million in funding! 
Gaming has become a lucrative industry today and the gaming creator platforms give the freedom for creators to share and monetize their passion!
Let's move to the next category – this is our personal favorite! 
Writer Creator Platforms
Whatever you're reading on the internet, the credit goes to writers who do background work! 
There are dedicated creator platforms for writers as well! Let's look at them! 
1. Medium
The platform comes with the tagline – Where good ideas find you!
Yes! Medium is an online publishing platform that was launched in the year August 2012 by Evan Williams!

Medium allows anyone to write – journalists, writers, authors, travel bloggers, thought-leaders and more. Anyone who wants to write can make use of the platform.
Platform readers should opt-in for a subscription plan to read the content. Writers, on the other hand, get paid with respect to how popular their read becomes.
Medium has raised a total of $132 million in funding and has more than 400,000 paid users.
2. Wattpad
Wattpad is also an exclusive online publication platform for writers. The platform was found in the year 2006 and has more than 90 million users now.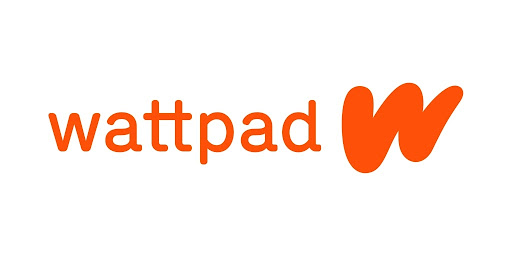 Wattpad allows creators to write and publish books online. As for how they earn, Wattpad has this feature called paid stories, where readers have to pay to unlock one single chapter or the whole book. 
To do this, they have to purchase coins – the currency the platform runs on. Writers get paid every time a reader views an ad amidst other monetization options. 
Wattpad has raised more than $117 million in funding from twenty investors to date. 
3. Substack
Substack is a platform that lets you send newsletters to your subscribed readers. Here's the beautiful part – Substack gives you everything you need to create industry-standard newsletters. Right from publishing, payment, and analytics, you get everything you need!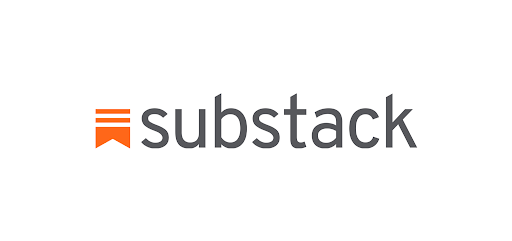 Substack is an ideal platform for writers who maintain their own website and monetize their content within. When the writers have a significant user base, they can ask their audience to subscribe to the paid newsletter and start sending them – it's that simple! 
Substack was found in the year 2017 and has raised $82 million in funding from 15 investors. 
4. Vocal
Vocal is another writer-creator platform that is similar to Medium. The platform allows anyone to sign up and write their heart out – just like that! 

Writers get paid based on the number of views their read gets. A read that gets 1000 views makes $3.80. When the writer subscribes to Vocal, they make $6 per 1000 views. The platform also conducts competitions that help you earn money. The prize money is huge so that you can even make $2000 out of a single competition. 
The platform was found on the 1st of December, 2016 and there's no clear information on the company's funding.
5. Letterdrop
The platform is similar to Substack, where the creator can start a newsletter and earn from the same. Letterdrop was found in 2020 and is quite new to the space.
Just when you think Letterdrop is nothing more than Substack, there comes the surprise. Creators can also run and manage their own blogs and even work as a freelancer via Letterdrop. The platform allows you to connect with some of the top businesses around!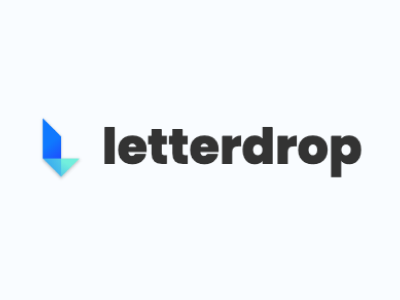 Letterdrop had its first round of funding during March 2021 – the amount seems to be undisclosed!
Writer creator platforms are powerful and empower individuals writers to share their thoughts and monetize them! 
That's it with the writer section. Let's move on to something that everyone loves!
Music Creator Platform
Music is something that everyone loves! Speaking of music, why don't you leave your favorite music track in the comments section?
We'd love to hear it!
So, here are the top music creator platforms we came across!
1. Stageit
If you're a performer and want to host shows before your audience, this is the platform you should look for! Stageit is a virtual music platform that lets performers connect with their audience via live streaming. Performers can simply live stream using their laptops from the place of their comfort.

The audience can tip their performers using the virtual tip jar on the platform. Virtual tickets can also be sold on the platform. Stageit runs on a custom currency called Notes which is bought and used by the audience. 
The platform has been named one of the Top 10 Music Startups in 2012. Stageit was found in 2019 and has raised $40k in funding. 
2. BeatStars
If you're not a performer but more of a composer, then BeatStars is the place for you. BeatStars allows you to connect and sell music to thousands of users. The platform has more than 3,000,000+ monthly unique visits and has paid more than one hundred million to independent creators. 
The platform gives you everything you need – right from your own custom storefront to the option to distribute your music to top music platforms like Spotify and Shazaam, you get everything you need! 
Creators who opt for a plan get to keep 100% of their earnings, while free creators are charged 30% of what they make!
The platform was started in April 2010 and has raised a total funding amount of $10 million. 
3. SnapJam
SnapJam is a free online music creation platform that allows creators to experiment with their music creation skills.
The platform comes with free music creation tools like an online recording studio, online beat maker, online DJ mixer tools, hip hop beatmaker, and more. 

It is easier than said that a creator has to sign up, create some music, and share it with friends via social platforms – easier than said! 
4. Stem
This music creator platform is similar to Beatstars, only a bit more advanced! The platform allows you to distribute your music on popular music platforms like Apple, Spotify, and more. And when done, you can automate your splits and get paid monthly using the platform.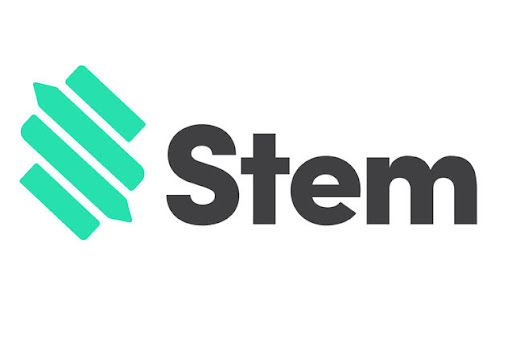 The platform in its webpage has come up with this phrase "Your job is to create. Ours is to make sure you get paid." And they make sure they do that! Using Stem Disintermedia, creators can seamlessly collect digital revenue and keep track of their earnings and share them as well!
The company was found in 2015 and has raised $22.5 million in funding!
5. Landr
Landr is a music distribution platform that lets you bring your music to the world. The platform works on a business model similar to that of Stem, the platform we just saw. And they come with a bold sentence on their homepage – Create, we'll do the rest!.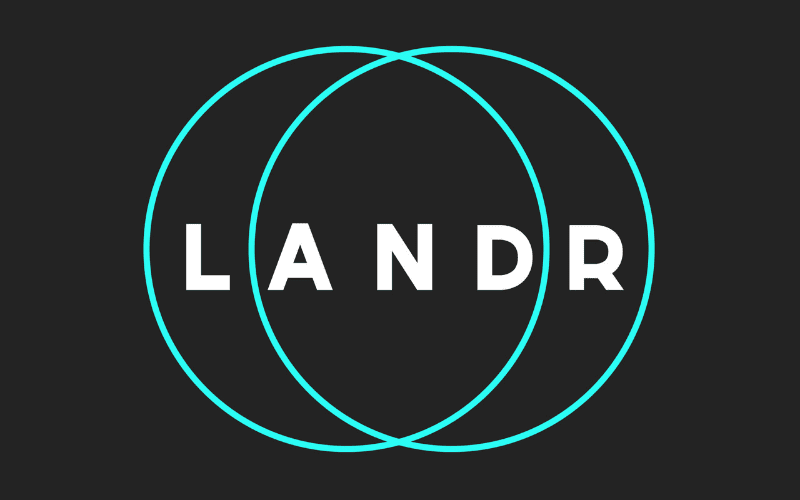 The platform also lends you sophisticated music plugins which help you create the best music. You have to opt for a subscription plan to promote your music on the platform.
The company was found in 2012 and has raised more than $35 million in funding. 
So, that's pretty much with the music creator platforms. 
Let's move to the final section of the read! 
Popular Content Creation Platforms
Since we're down to the final section of the read, we thought, why not come up with a list of the popular content creation platforms – randomly chosen across industries! 
Let's get to it! 
1. Patreon
Patreon is no different from OnlyFans and was found way earlier than OnlyFans came into existence. 
The reason why OnlyFans became more popular is that OnlyFans allows adult creators without any restrictions on the platform. Patreon allows all kinds of creators on the platform to upload videos, photos, and even live stream videos.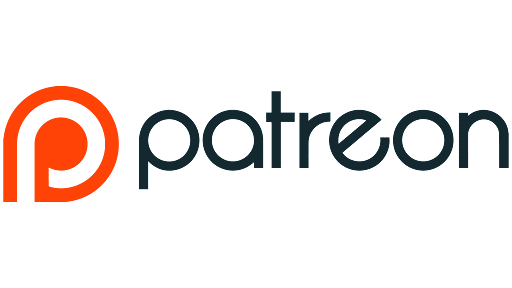 The monetization models are subscription plans and pay-per-view content. The platform has more than 200,000+ creators and has raised $413 million in funding. 
You can know more about Patreon here!
2. Cameo
Cameo is another creator platform that we did not want to miss out on! 
This influencer platform is so unique and takes the creator-fan engagement level to a whole new experience. The platform has celebrities from movies, WWE, the music industry, TV series, and more. 

Fans can send requests to fans and ask them for birthday wishes, pep talk, or anything they want to hear from them. The platform also has options where fans can send messages to their favorite stars. Of course, all of this comes at a cost!
The platform was found in 2017 and has raised more than $165 million in funding. 
You can know more about Cameo here! 
3. Linktree
If you're a creator and you have multiple social profiles, you can't be listing them all in one place. Well, you can when you run a website, but that is again a huge task!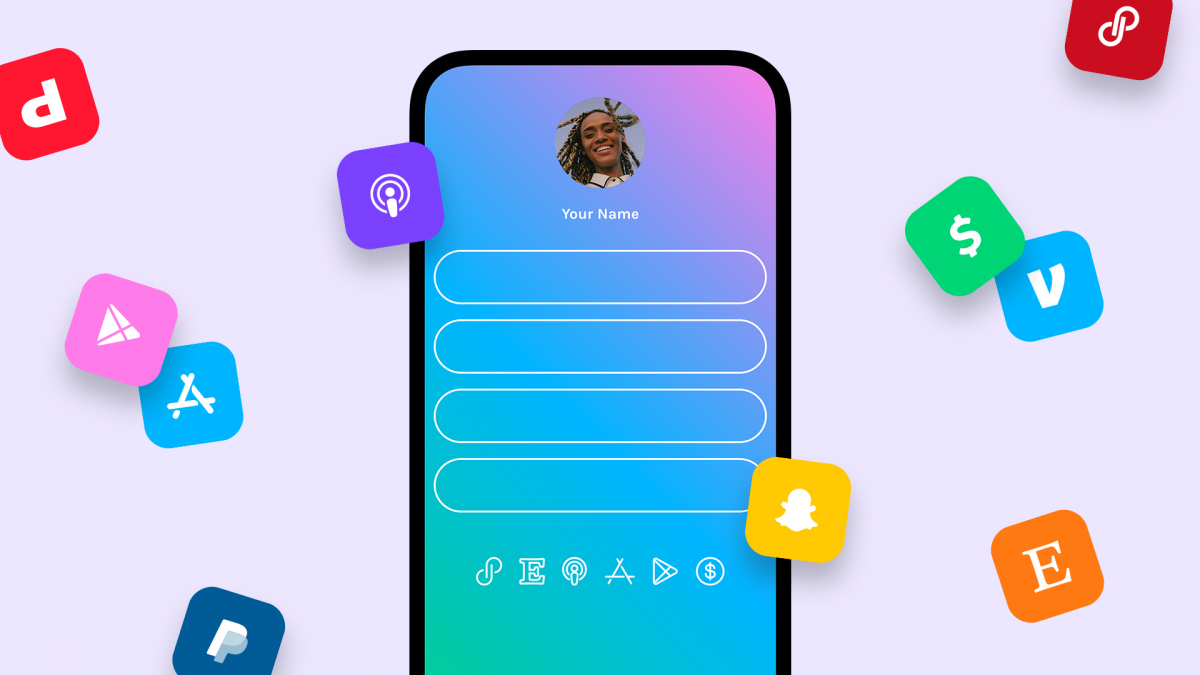 For people like this, Linktree serves to be the ideal solution. 
The platform allows you to list all your social media links and other important links on one landing page. You can customize the landing page to suit your needs with ease. The platform was released in 2016 and has more than 12 million users as of today! 
To date, the platform has raised $55 million in funding. 
4. myFanPark
The platform is similar to Cameo and was started a year later to that of Cameo – 2017. 
Like Cameo, myFanPark allows fans to interact with their favorite stars on the platform. They can also request custom merchandise, have 1-1 live chats, send text messages or even hire them for commercial ads! 

The platform is quite new and making its space gradually in the creator community space.
5. Buy Me a Coffee
Next in line to our popular creator platforms like OnlyFans and Patreon is Buy Me a Coffee! 
The platform works in the same business model as OnlyFans and Patreon, where creators can upload their photos, videos, and live stream performances. 

The platform is used by all kinds of creators like musicians, artists, YouTubers, and more. The monetization models are subscription-based payments, pay-per-view content and fan tips and donations. The platform is growing and can be seen as an excellent alternative to OnlyFans and Patreon. 
The platform has received funding, but the details are not clear at this moment! 
Yes! Those are the 30 best successful creator platforms from different niches! 
And if you're reading this, you might be really interested in the creator economy! 
So, we thought why not give something extra – a solution to build your own creator community platform! 
Here you go!
Fanso – Subscription Based Creator Community Platform
Like the title says, Fanso is a creator community platform script that lets you build websites like OnlyFans, Patreon, Playbook, Cameo, Letterdrop, and more with ease. 
Since the platform is a 100% white label solution, you can customize it to a very high extent and the branding isn't an issue! 
Fanso comes with power-packed features like, 
Live Streaming –

You can seamlessly live stream to your platform audience via 1-1 live chat or group live chat! You can charge your fans on a per-minute model.

Built-in eCommerce Store –

Creators can sell their merchandise using the built-in eCommerce store setup. This helps create a personalized experience for fans. 

Social Community –

Platform users can be engaged using IG-style stores, social news feeds, internal messaging, and notifications options. Posts can also be liked, commented and bookmarked to view later.

Monetization Methods –

Like the powerful features, the monetization method is also powerful – subscription-based payment, pay-per-view content, and per-minute charging model.

In-Depth Creator Dashboard –

Fanso takes care of stuff for you so that you can concentrate on creating more quality content – right from scheduling posts to adding watermarks on videos & photos, Fanso does it all for you! 
That's a powerful creator platform script, ain't it? Since you get lifetime access to the source code, you can easily tweak or add additional features if you want. Or you can simply let us know and we'll do it for you! 
Final Few Words
The world is so full of talent that people are looking for the right platform to establish what they know! And companies or entrepreneurs who have understood this use the opportunity and come up with a creator platform like the above-mentioned example! 
The creator economy is powerful today that every single minute or hour, there are hundreds of creators signing up on the above-mentioned platforms. 
So, if you want to be a creator, you've got an abundance of solutions. If you're going to build a creator community platform, you've got a solution for that as well! 
Either way, it's time you enter the creator economy! 
That said, have a great day then!  Cheers!