The creator economy has become popular throughout 2021 when independent creators, entrepreneurs, and venture capitalists started investing heavily in the content sector- an industry expected to leapfrog to $100 billion. Fueling this rapid growth, millions of dollars are invested into subscription platforms like OnlyFans and Patreon. 
The creator economy is the new-gen, fast-paced economy that emerged with the growth of far-reaching influence on people and the digital economy. It is made up of people who started out as ordinary internet users and have evolved into sophisticated tech-savvy users earning a living as YouTubers, content creators, influencers, etc. 
The challenges of running a subscription business in Africa
The creator economy in Africa is unique; it has its own path of growth and development, being radical in its own way. 
Hundreds of companies are building amazing products for creators around the world but the complexities of expanding into Africa limit them to cater to the African market in a full-fledged manner.  
Here is a tweet shared by a creator mentioning about the limitations of payment gateway Paypal.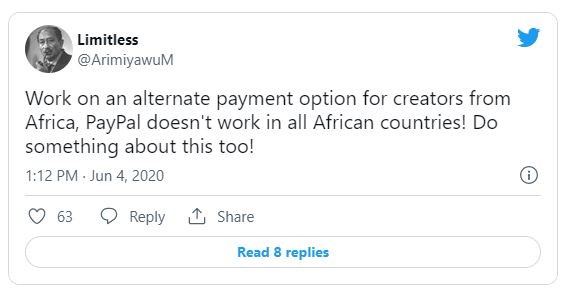 The African-based subscription platform business owners find it challenging to run a sustainable OnlyFans like business. What causes this? 
Popular payment gateways including Stripe Connect and PayPal don't work in all African countries and government regulations contribute a lot to this.
Fanso has the best solution to run an OnlyFans like business in the African market
We believe that the creator economy's future in Africa is bright and it will flourish over the next few years. We want to help the African market facilitate this growth. 
Fanso is positioning itself as a software solution that bridges the gap between subscription businesses and their global consumers. We offer entrepreneurs opportunities to build and grow their business while giving unique experiences to their customers. 
Fanso provides subscription businesses with a suite of features and functionalities to create an OnlyFans like platform. 
With Fanso, entrepreneurs can: Build, launch, and run a subscription platform like OnlyFans (A clone site with the unique customizations you require) quickly and launch the business cost-efficiently. 
But how does Fanso overcome the challenges of payment processing in the African market?
Fanso leverages a token-based payment processing system using different payment gateways available in African countries. 
Here is a snippet shared by one of the popular payment gateway in Africa, the PayFast about tokenization.

Token-based payment systems are used to reduce the number of times the system has access to a user's credit card information. Tokenization is emerging as the most cost-efficient and secure solution to protect the card information of customers. 
The tokenization feature brings single click style payments to your subscription business. It helps to start accepting recurring payments without the constant need for authorization. 
How payment processing works using tokenization in Fanso
To better understand Fanso's advantage, let's look at how the payment gateway works using tokenization:
The entire system runs with tokens from user balance. Users can buy token packages using any African gateway integrated in the platform, like Paystack, Payfast, Cinetpay, Pesapal, etc. 
In Fanso, there are two different types of revenue streams available for creators:
Subscriptions
Users can access the content of creators/models by paying a subscription fee set by them. Creators can set monthly or yearly subscription fees based on their monetization goals. In the token based payment model, users can pay for subscriptions to access content of their choice using tokens. 
Tokens can be purchased using popular payment gateways supported in African countries they belong to. If the user runs out of the token balance, the subscription will not start unless he/she updates the token balance. 
Pay-per-view
Content creators can set prices for individual pieces of content so that users can access it by paying the fee. Creators can sell pay-per-view (PPV) videos, digital and physical merchandise, newsfeed content, and more.
For example, a creator can set up 20 tokens to unlock the exclusive video on newsfeed, 50 tokens to unlock videos on video section, 100 tokens to buy merchandise, and so on. 
Users can buy token packages, for instance 1000 tokens for $20. This conversion rate can be set by the admin account and the payment done by users goes directly to the admin account and the user balance is updated with the respective number of tokens.
How do payouts work?
On the profile page of content creators, in the earnings section, they can view earnings via tokens. The report will also display the break up, for instance, a user has paid 10 tokens to unlock video A and another has paid 100 tokens for subscription, and so on.
Creators have to request the admin to release payouts upon which the tokens will be redeemed for real money.
The admin will pay the content creators using the payment gateways the business owner wants to integrate according to its availability in specific African countries.
Refund works this way: If a user wants to receive a refund, the tokens will be revoked back to his account and the token balance increases. This will be adjusted towards the token earnings of the creator. 
The best African payment gateways in 2022
There is a wide range of payment gateways in Africa, with each solution catering to different countries. When choosing a payment gateway for your subscription platform to support tokenization, you must consider a lot of factors like functions, transaction fee, security, etc. 
Here are some of the standard payment gateways popular in the African market and are supported by Fanso.
Paystack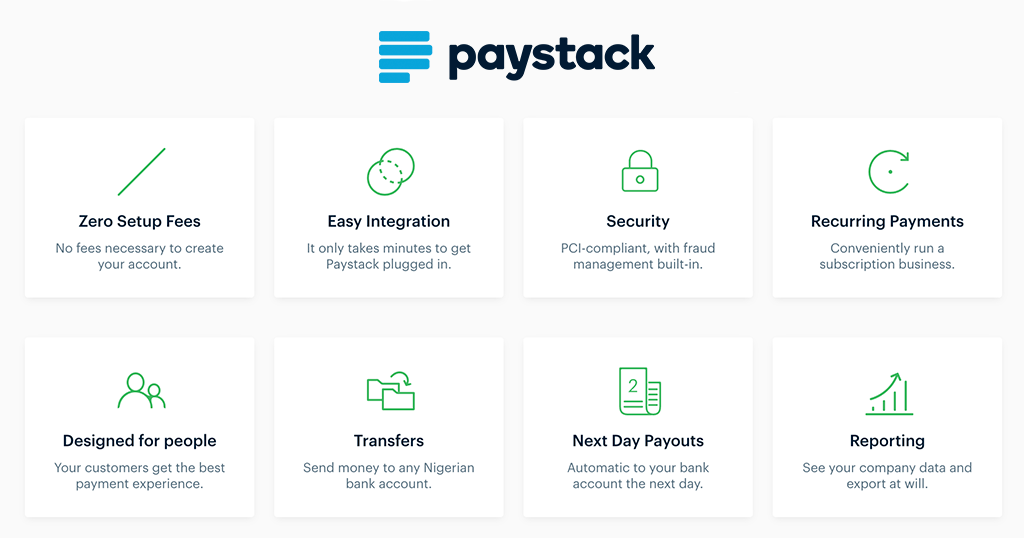 Paystack is a startup acquired by Stripe for over $200 million in 2020 as initiative to expand to the African market. Like Stripe, Paystack provides a quick way to implement API-based payment services. Today Paystack has grown into an international platform for credit and debit payment processing and empowers brands to grow. 
Payfast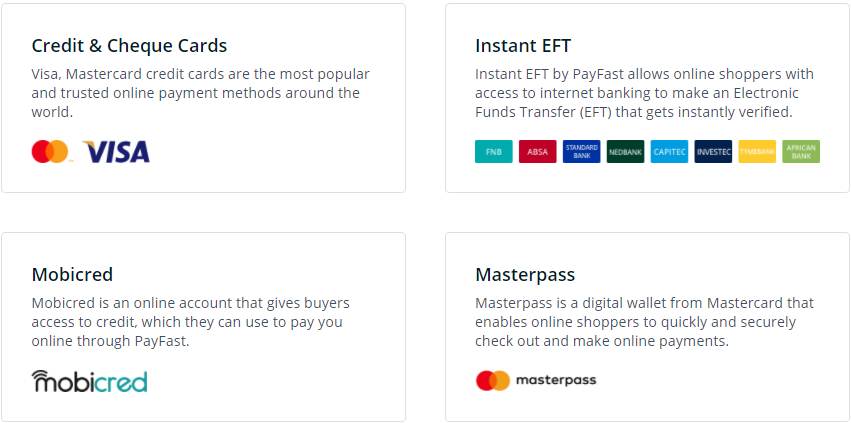 A South African payment procession company started with the vision to bring a simple payment gateway to individuals, small businesses, and charities, Payfast is a platform that caters to over 80k merchants in South Africa alone. It also supports split payment features like Stripe Connect but is limited to users from South Africa. Featuring strict security measures, it is one of the preferred payment gateways by African digital users. 
CinetPay
Boasting the history of over 30 million transactions for 350 merchants in 9 countries, CinetPay has been adopted by a wide variety of businesses. The payment gateway simplifies receiving online payments while maintaining the highest security levels. 
Pesapal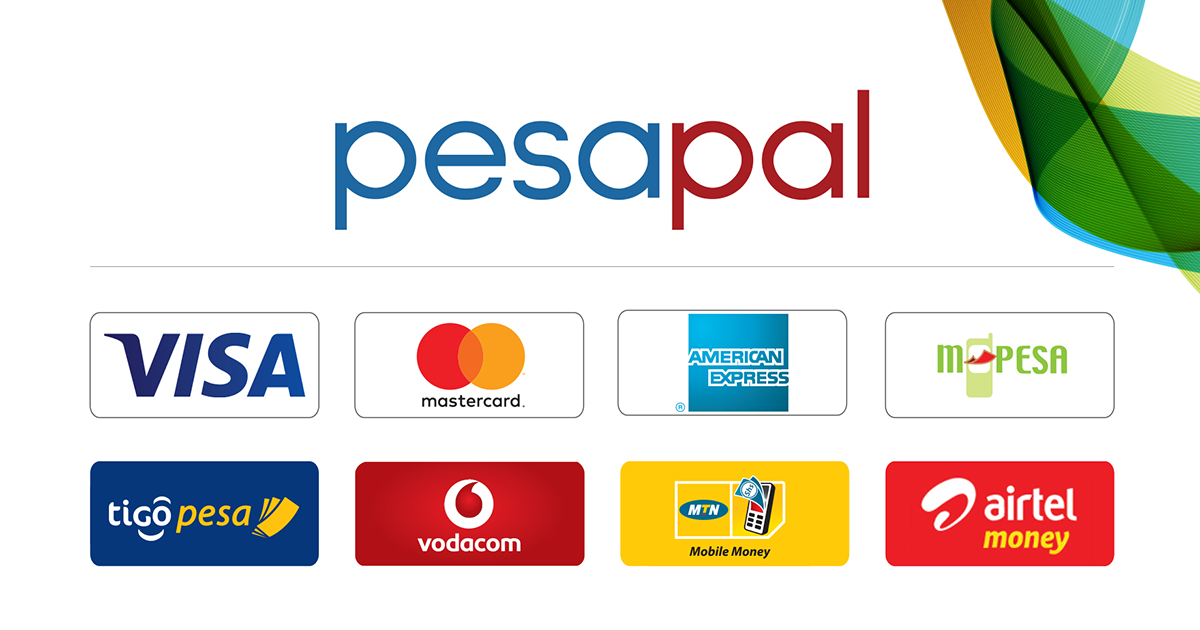 Authorized by the Central Bank of Kenya as a payment service provider, Pesapal is an online payment processor that allows users to receive payment, pay bills, and shop online. They also offer escrow service, which is a great way to protect the money of buyers. 
Flutterwave
Flutterwave is one of the most trusted payment gateway used by most Nigerian businesses. Popular services like Naira box, Uber, Max.ng, etc., trust Flutterwave to manage their online transactions.The platform is easy to navigate, has a good user interface, and funds will be received almost immediately. 
Intasend-M-Pesa
IntaSend is a quick and secure way for African businesses to process online payments. It allows payments with card and M-Pesa by which customers can securely pay for products and services and track each transaction.
Peach payments
Peach payments is another trusted online payment gateway for easy eCommerce integrations and multi-channel support. Designed specially to offer payment solutions for online and mobile businesses, it comes with support for both conventional and non-conventional modes of online and offline payment for customers across the globe.
VoguePay
Born out of the need to unify African payments and bridge them with the global commerce market, VoguePay was launched in 2012. Vogue pat empowers businesses in Nigeria to embrace fast payments, enjoy safe and secure transactions and scale globally. 
SnapScan
Launched in 2013, SnapScan is South Africa's first-ever mobile payment app. Supported by Standard Bank, it combines the technology with the bank's financial expertise and infrastructure. Advantages are POS integration for fast and secure online payments
Money Matrix
Money Matrix is a streamline payment solution which is popular for its affordable payment processing services making it a popular choice for startups and small businesses. PAyments can be processed for all payment methods including debit cards, credit cards, vouchers, eWallet, EFT, and more. 
| | |
| --- | --- |
| Payment Gateway | Countries accepted |
| Paystack | Nigeria, Ghana, South Africa  |
| Payfast | South Africa |
| CinetPay | Côte d'Ivoire, RDC, Cameroun, Mali Benin,Senegal, Guinée, Togo, Burkina Faso |
| Pesapal | Kenya, Malawi, Tanzania, Rwanda, Uganda, Zambia, Zimbabwe |
| Flutterwave | Cameroon, Ghana, Ivory Coast, Kenya, Malawi, Mauritius, Nigeria, Rest of Europe, Rwanda, South Africa, Tanzania, Uganda, United Kingdom, United states, Zambia |
| Intasend-M-Pesa | Nigeria |
| Peach payments | Kenya, Mauritius |
| VoguePay | Nigeria |
| SnapScan | South Africa |
| Money Matrix | Togo |
Conclusion
Standardizing the creator economy requires you to consider community platforms as actual enterprises, not just side gigs. Subscription businesses of various niches must be able to analyse each minute detail of their business, from revenue generation to analytics, and more. 
It's interesting to see the amount of money flowing to the creator economy and how big investors are willing to invest in revolutionary community platforms. 
If you want to be a part of the flourishing creator economy, the team Fanso is here to offer complete assistance to start your own subscription community marketplace like OnlyFans.